Cash For Cars - San Antonio

Location Information
Name:
Cash For Cars - San Antonio
Address:
11130 Applewhite Rd Suite B, San Antonio, TX 78224
Hours:
Monday:
7AM-7PM
Tuesday:
7AM-7PM
Wednesday:
7AM-7PM
Thursday:
7AM-7PM
Friday:
7AM-7PM
Our online and phone services are open 24/7!
San Antonio in a Nutshell
San Antonio is a city in central Texas that is most well known as the home of the Alamo. It has experienced very fast-paced growth over the last several decades and has become one of the largest cities in the southwestern United States. The downtown area is situated on the shores of the San Antonio River and is known for its River Walk, which is a popular tourist destination.
The weather in San Antonio is very warm through most of the year, with the occasional rainfall in the fall and spring. Cash For Cars San Antonio is honored to serve such a historic and culturally rich area as San Antonio, Texas!
San Antonio History
The city of San Antonio was initially founded by Spanish explorers in the late 17th century. It was part of Spain and later Mexico until the Mexican-American War in the 19th century when Texas became part of the United States. The city has retained a majority Hispanic population and has a diverse, multi-cultural feel.
After San Antonio became part of the United States, its industry centered around cattle ranching. Later, oil production in Texas's western region gave the area an even larger economic boost. San Antonio's warm weather, job opportunities, and affordable housing prices have all contributed to a recent population boom that is still continuing today.
The Alamo in San Antonio
The Alamo is one of the most notable landmarks in San Antonio. It is a historic Spanish mission that was later used as a fortress during various battles in the 19th century. Today, the Alamo serves as a history museum. There are several other historic structures that are still in place in San Antonio.
South of the city is the San Antonio Missions National Historic Park, which is home to four more historic missions that have been preserved. There are many other historic structures throughout the city that date back to the 1700s and 1800s.
San Antonio Today
San Antonio is very sprawling, and although there is a bus system, most of the city's residents rely on cars to get around. The city's massive population growth and development over the past several decades have led to extensive cultural development as well.
The city's historical attractions have always attracted tourists, but the city has capitalized on the growth by building a very large zoo and aquarium, as well as several water parks and amusement parks.
San Antonio Culture
The city also has a vibrant food and nightlife scene. San Antonio's Spanish and Mexican heritage means that there's plenty of those influences in local cooking, There's also plenty of exciting nightlife, with Latin dance clubs, live music, comedy, and more. The Pearl District, which is located at the northern end of the River Walk, is one of the trendiest neighborhoods in San Antonio, with high-end restaurants and cocktail bars.
Those who are looking for a more indie vibe may also enjoy the King William district, which is south of downtown.
Get Cash For Cars in San Antonio
Ever wonder how to turn your junk car into cash in a fast and easy way? We have the answer! CashForCars.com is the best place to transform your junk car into cash today. If you live in San Antonio, Texas, and need to get rid of your damaged car, we are the guaranteed experts. Using our website is extremely easy because there are no hassles whatsoever.
We provide free towing for your junk car and deliver excellent customer service. Give us a call, we'll offer you a competitive quote, and we'll take care of your car in no time.
---
---
If you have a sedan, pickup truck, motorcycle, or RV, we can help you. We buy several types of vehicles including boats. One phone call will guarantee cash in your hands as well as free towing services for all San Antonio customers. We take all vehicles whether they are old, new, or damaged.
The only thing you'll have to worry about is how to spend your cash. Get money for your car today by calling us at 1-800-227-2893.
---
Helpful Information
---
Get a Cash For Cars Cash Offer Now San Antonio!
---
Cash For Cars Texas Locations
Recently Purchased in Texas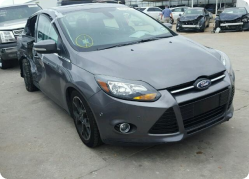 2012 Ford Focus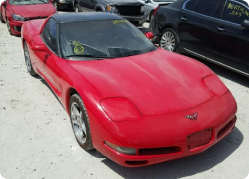 2001 Chevrolet Corvette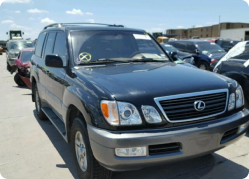 2001 Lexus LX470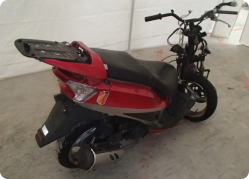 2013 Vespa Buddy 125
Get a Quote
Ready to sell your car? Call 1-888-420-3790 or click the button below. Then you accept the offer, schedule a pickup, and get paid. Face, safe and easy.
Get a Quote