Cash For Cars - Corpus Christi

Location Information
Name:
Cash For Cars - Corpus Christi
Address:
3200 Agnes St Suite B, Corpus Christi, TX 78405
Hours:
Monday:
7AM-7PM
Tuesday:
7AM-7PM
Wednesday:
7AM-7PM
Thursday:
7AM-7PM
Friday:
7AM-7PM
Our online and phone services are open 24/7!
We Buy Cars in Corpus Christi, Texas
Wondering what's the fastest way to turn your junk car into cash? Look no further! Cash For Cars Corpus Christi is your go-to shop on how to transform your junk car into cash today.
---
---
If you need to get rid of your junked car, we are the guaranteed experts for you. We are the best choice because there are no hassles whatsoever. Free towing comes standard for your vehicle as well as excellent customer service. Just give us a call, we'll offer you a competitive quote, and we'll take care of your car in a flash. Whether you've got a wrecked RV, a used SUV, a junked truck, or any other combination, we'll make you an offer. We're proud to be one of the top junk car removal services in Texas, and we make sure to get our customers the most cash for their cars. Plus, we'll take care of everything from the paperwork to the towing for you, free of charge!
We all know that old cars aren't good for the environment, but selling your car to Cash For Cars Corpus Christi is! We recycle the cars we purchase, so you'll be getting paid to recycle. Doing good never felt so good, did it? Corpus Christi, you've got nothing to lose – except your junk car! – by giving us one quick phone call. We'll give you a free quote and only need you to answer a few quick and easy questions about your car. Dial this number right now, we guarantee you won't regret it! 1-800-227-2893.
Helpful Information
---
Get a Cash For Cars Cash Offer Now Corpus Christi!
---
Cash For Cars Texas Locations
Recently Purchased in Texas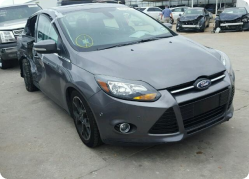 2012 Ford Focus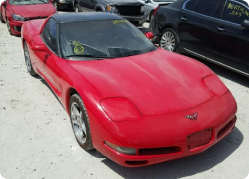 2001 Chevrolet Corvette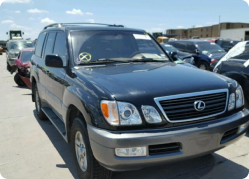 2001 Lexus LX470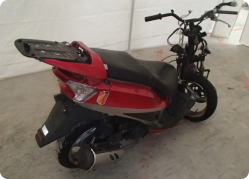 2013 Vespa Buddy 125
Get a Quote
Ready to sell your car? Get a quote fast and easy using our Instaquote either over ther phone or online to get a cash offer for your car. So what are you waiting for?
Get a Quote