Cash For Cars - Corpus Christi

Location Information
Name:
Cash For Cars - Corpus Christi
Address:
3200 Agnes St, Suite B, Corpus Christi, TX 78405
Hours:
Monday:
7AM-7PM
Tuesday:
7AM-7PM
Wednesday:
7AM-7PM
Thursday:
7AM-7PM
Friday:
7AM-7PM
Our online and phone services are open 24/7!
A Little About Corpus Christi, Texas!
Would you believe the Corpus Christi is known for its high windspeeds? This makes the city one of the best places for windy watersports.
It's not unusual to see windsurfers and sailboats enjoying the warmth and winds in the summertime, especially with 70 miles of Gulf beaches and seas to explore.
Mustang and Padre Islands are the most-visited beachy areas in Corpus Christi. Padre Island is the biggest Barrier island in the United States, and it's only a half-hour from Downtown Corpus Christi.
This makes it easier for visitors to spend a day on the seashores before strolling downtown for restaurants, shops, and a laidback old-town atmosphere.
Corpus Christi has been home to a plethora of iconic names over the years. Farrah Fawcett, for instance, was born in the city, as were Bobby and Terry Labonte (NASCAR drivers), Eva Longoria, Lori Singer, and Pepe Serna.
One of the most iconic, however, was Selena Quintanilla. She was a singer, songwriter, and huge influence in the Latin community.
She moved the Corpus Christi with her family when she was a child, then stayed there for most of her life except for when she toured.
Selena was tragically murdered by the founder and manager of her fan club, Yolanda Saldivar, in 1995 at the age of 23. Up until 2020, Corpus Christi hosted an annual Fiesta de la Flor, a two-day music festival in remembrance of Selena.
What's the Weather like in Corpus Christi?
Corpus Christi has a warm, dry climate towards the inner city, while it's hotter with a breeze towards the coastlines.
On average, the weather from April to August is between 78 to 92 degrees Fahrenheit in the daytime, while the temperature rarely dips below 65 degrees Fahrenheit in those evenings.
Winter in Corpus Christi, TX is still warmer than the national average. The coldest month is January with daytime lows of 57 degrees Fahrenheit.
The evening lows in winter rarely stray much from 35 to 38 degrees Fahrenheit.
Other Fun Festivals and Annual Events in Corpus Christi, TX
If you love automobiles, or have one that you want to show off, check out the Corpus Christi Car Show.
Hosted almost annually in April at the American Bank Center Exhibit Hall, the car show is an amateur event where mechanics, automotive exhibitionists, and car enthusiasts can bring in their project cars for competitions.
There are 15 categories, including low rider custom, classic truck, motorcycle, import, and classic muscle car. There are also awarded special categories, like best of show, best 60s car, and best paint job.
Love the classic mix of tacos and margaritas? The Corpus Christi Taco + Margarita Festival in October is a family-friendly event with hundreds of thousands of delicious tacos and lots of delicious margarita flavors.
Yes, margaritas can be served without alcohol for non-drinkers and anyone underage. The event is hosted from 11 am to 6 pm and includes DJs and live bands from start to finish.
Fancy yourself a birdwatcher? The Birdiest Festival in America is an annual event that's a little different than others.
It meets in Corpus Christi with scheduled, guided field trips throughout the day to various parts of South Texas to see and learn about native birds.
For instance, there's the trip to see Shorebirds of the Coastal Bend at 7 am, as well as the Bird Walk Goose Island State Park tour at 8 am, and The Raptor Project with Johnathon Wood at 1 pm. It's an entire day of bird-focused adventures!
The Best Places to Eat in Corpus Christi, TX
Since there are miles upon miles of Gulf beaches alongside Corpus Christi, you can expect fresh seafood, prepared to perfection.
Catfish Charlie's, for instance, is a seafood restaurant that specializes in… you guessed it… catfish.
It's fresh-caught, seasoned with Cajun spices, deep-fried, and served with baked beans, fries, and coleslaw.
Looking for comfort foods? Try the homemade hush puppies, gumbo, or chicken fried steak.
Prefer breakfast? Andy's Kitchen serves breakfast all day, every day from 6am to 230.
Their menu includes the Build Your Own Hash Browns breakfast special, which is the highlight of most visitors' eating experience.
It's your choice of cheese, meats, veggies, and you could add avocado. Some of their breakfast and lunch options are classic Tex-Mex, like breakfast quesadillas, chorizo and eggs, huevos rancheros, and breakfast enchiladas.
Looking for sweet treats? JB's German Bakery and Café has you covered. This is authentic German fare, homemade and fresh-baked.
While some of their dishes, like the three-egg omelet and bratwurst breakfast, are savory, they shine in desserts.
Some sweet, homemade favorites include apple strudels, blueberry and cream cheese strudels, chocolate waffles with fruit, and black forest waffles with cherries.
Corpus Christi, TX is iconic and there's a lot to take in and experience. Need some advice?
Instead of scheduling everything you want to see and do in Corpus Christi, schedule some time to explore and discover things around the city for yourself. Some of the best attractions are the hidden gems of the city.
We Buy Cars in Corpus Christi, Texas
Wondering what's the fastest way to turn your junk car into cash? Look no further!
Cash For Cars Corpus Christi is your go-to shop on how to transform your junk car into cash today.
---
If you need to get rid of your junked car, we are the guaranteed experts for you. We are the best choice because there are no hassles whatsoever.
Free towing comes standard for your vehicle as well as excellent customer service. Just give us a call, we'll offer you a competitive quote, and we'll take care of your car in a flash.
Whether you've got a wrecked RV, a used SUV, a junked truck, or any other combination, we'll make you an offer. We're proud to be one of the top junk car removal services in Texas, and we make sure to get our customers the most cash for their cars.
Plus, we'll take care of everything from the paperwork to the towing for you, free of charge! We all know that old cars aren't good for the environment, but selling your car to Cash For Cars Corpus Christi is!
We recycle the cars we purchase, so you'll be getting paid to recycle. Doing good never felt so good, did it? Corpus Christi, you've got nothing to lose – except your junk car! – by giving us one quick phone call.
We'll give you a free quote and only need you to answer a few quick and easy questions about your car. Dial this number right now, we guarantee you won't regret it! 1-800-227-2893.
Helpful Information
---
Get a Cash For Cars Cash Offer Now Corpus Christi!
---
Cash For Cars Texas Locations
Recently Purchased in Texas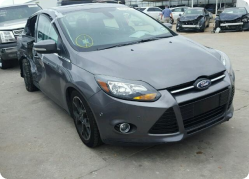 2012 Ford Focus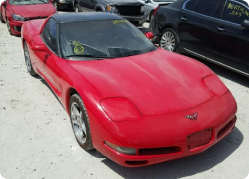 2001 Chevrolet Corvette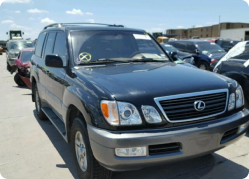 2001 Lexus LX470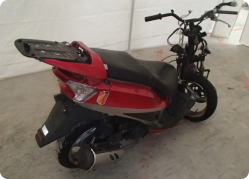 2013 Vespa Buddy 125
Get a Quote
Ready to sell your car? Call 1-888-420-3790 or click the button below. Then you accept the offer, schedule a pickup, and get paid. Face, safe and easy.
Get a Quote