Cash For Cars - Waco


Location Information
Name:
Cash For Cars - Waco
Address:
7201 N. General Bruce Dr Suite B, Temple, TX 76501
Hours:
Monday:
7AM-7PM
Tuesday:
7AM-7PM
Wednesday:
7AM-7PM
Thursday:
7AM-7PM
Friday:
7AM-7PM
Our online and phone services are open 24/7!
A Little About Waco, Texas!
Geography of Waco
Waco is one of the most popular cities in Texas largely because of its location on the map. Perfectly positioned by the Brazos River and the uber-busy I-35, Waco is the midpoint between rapidly growing Austin and the economic powerhouse that is Dallas.
Waco has a population around 135,000 people, making it the Lone Star State's 22nd most populous city. The entirety of the Waco metropolitan area stretches across Falls and McLennan counties, consisting of slightly more than a quarter-million people.
In total, Waco spans 95.5 square miles. About 84 square miles of this space consists of land. The rest of Waco is covered by water. All in all, Waco is about 12% water.
Take a drive downtown and you will find Waco's central business district is quite small compared to that of other major Texas cities such as Austin, El Paso, San Antonio and Dallas.
Be sure to check out the ALICO Building, consisting of 22 stories. This is the tallest building in all of Waco. Waco has some of the best weather in the country. As long as you don't mind muggy summers with considerable warmth and sunshine,
you will feel right at home in Waco during the summer. The area receives some rain, yet its temperatures are mild throughout the winter, spring, and fall, making it the perfect road trip destination for singles, families, couples, retirees, sports fans and others
Culture of Waco
Continue driving through Waco and you will find it is quite the active area as its economy is red-hot and there are plenty of well-educated college graduates living and working in the area.
The local economy is stimulated by Waco's Baylor University, a postsecondary learning institution that is consistently ranked in the top tier of the best colleges and universities in the United States.
Other top Waco employers include L3 Technologies, Providence Health Center, the City of Waco, Sanderson Farms and Baylor Scott & White Health. Keep on driving through Waco and you will find it has plenty of cultural opportunities including a plethora of libraries, museums, parks and other attractions.
If you are interested in English poetry, be sure to check out Baylor University's Armstrong Browning Library. Here, you will find the original writings of English poets such as Elizabeth Barrett Browning and Robert Browning. The city's Red Men Museum Library is also a popular local draw.
Those interested in Freemasonry gravitate to Waco's Lee Lockwood Library and Museum. The city's Mammoth National Monument is the area's most popular paleontological site. Additional local popular museums include the Mayborn Museum Complex, the Texas Ranger Hall of Fame and Museum, the Dr. Pepper Museum and the one and only Texas Sports Hall of Fame.
Continue driving through Waco and you will make your way to a peaceful riverwalk along the Brazos River banks. This 7-mile riverwalk extends from the campus of Baylor University to the Cameron Park Zoo. Additional green and natural spaces frequented by visitors and locals include the 416 acre Cameron Park and Lake Waco.
The Hawaiian Falls Water Park is also quite the popular local attraction. Historical buffs will find the city's Indian Spring Park quite intriguing as it is the site of the city's origin.
This is where the local Native American tribes first settled. Indian Spring Park is also the site of an icy cold spring. Those interested in art will gravitate toward the Doris Miller Memorial by the Brazos River banks.
Here, you will find a bronze statue of Doris Miller that stands 9 feet tall. Continue driving to downtown Waco and you will make your way toward magnolia Market, a popular shopping space with a wide array of specialty stores, an area for events and a site where food trucks serving up diverse cuisine line up.
This popular site is positioned within grain silos that have been repurposed in recent years. In fact, the Magnolia Market is so popular that it receives more than a million visitors each year. Sports fanatics hold Waco in high regard although the city does not have a professional sports team in one of the top four sports.
However, the NCAA men's college basketball champions, the Baylor Bears, are in Waco. Baylor's football team is also on the rise.
Additional local sports draws include the Baylor University women's basketball team and an independent minor league baseball squad known as the Waco BlueCats.
Are you considering selling your vehicle in Waco or a nearby area? If so, our team is here to help you do it quickly and for fair value.
Cash For Cars is staffed by friendly local auto experts who make it easy to sell a used car, truck or SUV for the right price. Contact us today to get the ball rolling on the sale of your automobile.
Get Cash For Cars in Waco
Do you have a new, old, or damaged car that you want to get rid of? CashForCars.com is here to do just that. We are taking all kinds of cars across Waco, Texas. You can change your old junk car into real cash.
It's fast, easy, and only requires one phone call. Our employees are extremely helpful and we offer free towing services when collecting your car.
---
---
We accept all types of cars. Our selection includes: cars, trucks, motorcycles, SUVs, RVs, and boats. CashForCars.com is the best place in Waco to sell your vehicle for fast and easy cash.
In as little as 24 hours, you can see your junk car become quick cash. Contact our purchasing agents today at 1-800-227-2893.
Helpful Information
---
Get a Cash For Cars Cash Offer Now Waco!
---
Cash For Cars Texas Locations
Recently Purchased in Texas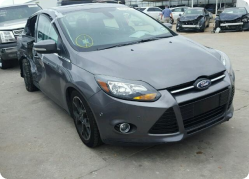 2012 Ford Focus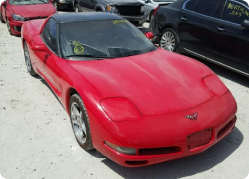 2001 Chevrolet Corvette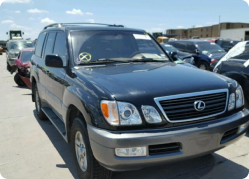 2001 Lexus LX470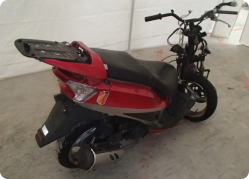 2013 Vespa Buddy 125
Get a Quote
Ready to sell your car? Call 1-888-420-3790 or click the button below. Then you accept the offer, schedule a pickup, and get paid. Face, safe and easy.
Get a Quote