How to Sell Your Car in 3 Easy Steps
Get an Offer
Call us at 1-888-420-3790 or fill out our form to get your instant, no-obligation quote.
Schedule Pick Up
Accept our cash offer, and we'll schedule a pick-up time that is convenient for you.
Get Paid
Collect your payment when we pick up your vehicle.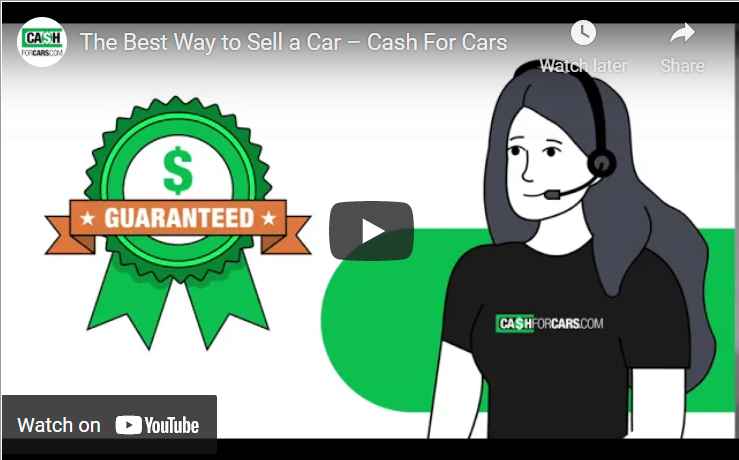 ---
Get Cash for your Car Now!
Call Us
Today!
---
Frequently Asked Questions
The best thing about CashForCars.com is how simple we make selling your car! Selling your car can be a long, difficult process that takes mountains of paperwork, countless headaches, and infinite patience. But with CashForCars.com, all we need is your title and you can sell your car in 24 hours or less! If you decide to go a different route, CashForCars.com has you covered there too! We have done a lot of the work for you and have outlined all of the
documents you need to sell your car here!
A common frequently asked question is "what does salvage title mean"? A salvage title is a vehicle title that indicates that the vehicle has been damaged or declared a total loss by an insurance company. You learn more about
salvage title vehicles here!
Trim refers to the set of features that come with your vehicle. The name of the trim usually comes after the make and model of the vehicle. For example, Honda Civic LX, Toyota Camry LE, or Ford F-150 Raptor.
One of the most commonly used terms in the automotive industry is "VIN," which stands for Vehicle Identification Number. The VIN is made out of 17 letters and digits and it is given to every vehicle by manufacturers
One of CashForCars.com's many towing partners will call you and ask for your most convenient time and date to schedule your pickup. They will meet you at the agreed upon place, ready to pickup your vehicle!
Once your tow truck driver arrives, he will help you cross all the t's and dot all the i's on the paperwork. Signing over a title is much less intimidating than it seems!
Yes, the towing is completely free! CashForCars.com covers the hassle and cost of the tow by providing you the best service with our licensed towing partners! You don't pay a dime! In fact, we pay you!
Get a Quote
Cash For Cars will buy your used car in any condition! Call us now and an agent will walk you through the easy three-step process or get an offer online.
Get a Quote