Cash For Cars - Lufkin

Location Information
Name:
Cash For Cars - Lufkin
Address:
3700 Old Union Rd Suit B, Lufkin, TX 75904
Hours:
Monday:
7AM-7PM
Tuesday:
7AM-7PM
Wednesday:
7AM-7PM
Thursday:
7AM-7PM
Friday:
7AM-7PM
Saturday:
7AM-7PM
Our online and phone services are open 24/7!
A Little About Lufkin, Texas!
Lufkin is situated in Texas, with a population of about 35,000. Founded in 1884, it was named for Abraham P. Lufkin. The railroad era was between 1882 and 1890, and this was huge for Lufkin. This area housed the railroad which was one of the most prominent places in the area.
Until 1891, a fire destroyed the courthouse in a nearby city Homer. This led to the courthouse being relocated to Lufkin, making it an essential part of the town. Although daily life revolved around churches, schools, and sports activities, Lurkin began to change after 1965.
During this time the Kurth Memorial Library, new museums, a civic center, Angelina College, a new federal building, a country club, municipal and city parks, and two shopping malls were created all before 1982. This was huge for the city.
Now, Lufkin is home to national forests and grasslands, as well as a humid subtropical climate. This provides high temperatures with a good amount of rain throughout the year. During summer, you can anticipate warm nights and hot air. There are a variety of thunderstorms in the summer, with the winters being drier, and not too cold.
Get Out in Nature
Head to this huge forest. With over 153,00 acres, the Angelina National Forest offers a 114,500-acre lake, two developed recreational areas, and a 5-mile hiking trail.
Whether you want to walk, run, bike, or picnic, you can enjoy a day outdoors with miles to enjoy.
Escape to Ratliff Lake
This recreation area around the 45-acre Ratliff Lake was originally a log pond.
Now it is open year-round and offers an amphitheater for concerts, a swim area, picnic tables, and a large campground. It is a great place to get out into nature and enjoy yourself.
Mini Golf That is Out of This World
When you want something fun to do you can enjoy a round of mini-golf. This is not just any miniature golf course, the Lunar Mini Golf uses lighting and sound effects that look appear as an intriguing space-themed golfing experience.
Whether you want to have a party or kick back with the family, this is a lot of fun for everyone.
Take a Trip to a Historical Theatre
Opened in 1925, The Pines Theater has a rich history.
The locals of Lufkin typically go to the Pines Theatre to enjoy live performances, films, music, and concerts. It is known as the town's cultural gem and is a must-stop when in this city.
Learn About the Past
If you are interested in history, The Texas Forestry Museum is located in Lufkin. Come here and explore the past, present, and future of the forests and forest industry.
With exhibits such as the "Sawmill Doctor", you can learn about the role a sawmill doctor played in a sawmill town back in history. Although it may not be something you planned to do, it can be a lot of fun.
Another way to learn about the past is to head to the historic Naranjo Museum of Natural History. This is a museum that showcases fossils, artifacts, and geological minerals.
Similar to that of the museum of Natural History in New York City, this museum includes exhibits such as the 'Permian Display', 'Cave Bears', and 'The Einiosaur'.
Enjoy a Cultural Experience
In 1972, the Museum of East Texas cultural center was founded by seven women. This museum now houses sculptures and paintings for all to view.
There are also public programs, workshops, and lectures to listen to. All of the artwork is from American, Latin American, European, and East Texas artists.
Skate the Town
If you enjoy skating then you may want to head to Dave's Skate Park. This skate park with an on-site pro shop features ramps and obstacles.
You can skate on a board, or enjoy on a bike. There is also a Masonite riding surface which is pretty unique.
Less Than 3 Hours to Dallas
Most people think of Texas and they think of Dallas. The capital of Texas definitely has a lot to offer. From incredible fine dining and clubbing to the hipster streets of Deep Ellum.
Head to one of the many country concerts or rodeos. Just a bit under a 3-hour drive, but definitely worth it. Whether you make a weekend out of it, or a road trip, Dallas is a great time.
Small Town With Deep History
There is a lot of charm in the town of Lufkin. Although it may seem like a small town in Texas, it is home to a lot of history and some wonderful cultural art centers.
Take a trip to Dallas, Austin, or the many destinations in the South surrounding Lufkin. Be sure to take a chance to get out in nature, or take a drive the lake right in the center.
Get Cash For Cars in Lufkin
If you're ready to sell your car for cash in Texas, Cash For Cars Lufkin is ready to make you an offer!
---
---
There's no faster way to get cold, hard cash for your car thank with Cash For Cars Lufkin. We'll make you an offer right over the phone with just one call to 1-800-227-2893. Phone calls not your style? No problem! Just fill out the form on this page. We'll give you an offer no matter which way you choose, for free!
On top of our free offers, we also offer free towing. Our drivers will travel all over Angelina county to pick up your old car in as little as 24 hours. They'll also be the one to hand deliver you your check for your guaranteed offer. By this time tomorrow you could be enjoying cash for that old car you weren't even driving anymore! Our name might be misleading.
We buy more than just cars! If you're looking to get cash for a truck, SUV, RV, motorcycle, or even a boat, we buy them all! And since we're eco-friendly and recycle the cars that we purchase, we'll buy them in any condition. Give us a call for your offer on your used, wrecked, or junked vehicles.
Cash For Cars Lufkin has been in business for nearly 35 years, and we're proud to be serving the Lufkin community. We're committed to helping you get cash for your car, so we make our process incredibly simple. You won't even have to do any paperwork! Just pick up the phone and get ready to enjoy the cash for your car in as little as 24 hours!
Helpful Information
---
Get a Cash For Cars Cash Offer Now Lufkin!
---
Cash For Cars Texas Locations
Recently Purchased in Texas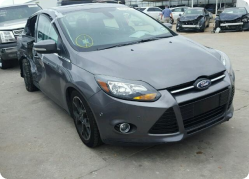 2012 Ford Focus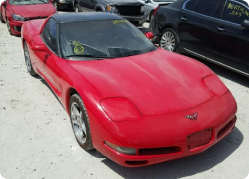 2001 Chevrolet Corvette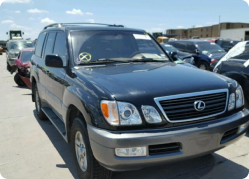 2001 Lexus LX470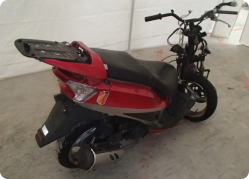 2013 Vespa Buddy 125
Get a Quote
Ready to sell your car? Call 1-888-420-3790 or click the button below. Then you accept the offer, schedule a pickup, and get paid. Face, safe and easy.
Get a Quote