Cash For Cars - Longview

Location Information
Name:
Cash For Cars - Longview
Address:
3046 Highway 322 South Suite B, Longview, TX 75603
Hours:
Monday:
7AM-7PM
Tuesday:
7AM-7PM
Wednesday:
7AM-7PM
Thursday:
7AM-7PM
Friday:
7AM-7PM
Our online and phone services are open 24/7!
A Little About Longview, Texas
With a population just under 82,000, Longview is considered a midsize Texas town, famed for its annual festivals, cultural celebrations, and Downtown restaurants. Founded in 1870, 100 acres of the land was originally purchased to persuade the Southern Pacific Railroad to build across the acreage.
The same year, Ossassmus Hitch Methvin purchased an additional 100 acres, then accidentally named the town when he proclaimed, from the comforts of his front porch, "what a long view."
1871 marked the year that Longview, TX became an official township, incorporated into Gregg County. Railroad travelers and construction workers made their home in Longview, sometimes short-term, sometimes long-term, until enough families made up the area to consider it a full-fledged city.
Now, Longview is surrounded with other towns and cities, like Ore City to the north, Gladewater to the west, Hallsville to the east, and Kilgore to the southwest. Locals from Longview, as well as locals from surrounding cities, often travel to neighboring towns to explore the histories that complete their corner of East Texas.
What's the Weather Like in Longview, TX?
Texas is known for having sweltering summers and Longview is no exception. On average, Longview experiences highs of 91- to 95-degrees Fahrenheit in the summertime. Although, summer highs have hit record numbers of 110- to 113-degrees Fahrenheit in the last decade.
On average, winters are mild and chilly with median snowfall of 1- to 4-inches. Rain, however, falls on Longview at a combined rate of 49 inches annually. Lucky for lovers of warm weather, Longview experiences 211 sunshiny days out of 365 every year.
The Festivals and Celebrations in Longview, TX
Texas is a melting pot of different cultures and reasons to celebrate. Longview celebrates culture, togetherness, and fun with themed festivals and annual events and activities.
ETX Tacos and Margs Fest, for example, takes place at the Longview Mall. El Sombrero, a popular Mexican restaurant, will cater with delicious alcoholic and non-alcoholic margarites, while several local taco artists will demonstrate their skills.
The taco artists will compete for a panel of three judges and the votes of the audience to determine who makes the best tacos in East Texas. The festival takes place in May and Longview hopes to make it an annual event.
Longview Wine Festival is an annual mid-October event that celebrates local vineyards and wine artisans, with six hours of samplings and awards at the Longview Arboretum and Nature Center. In it's third year as of 2021, the festival has been given the community award for Locals Love Us Best Area Events every year.
Guests can walk around the grounds to admire the changing colors of autumn, check out the beautiful flowers, and sip on small glasses of different local wines and spirits. Downtown Live is a family-friendly festival that brings local bands for live music to Heritage Plaza.
The event takes place in June for an entire three-day weekend of fun, food, and live entertainment. There will be food trucks and a plethora of local vendors, as well as grassy knolls where visitors can plop down their picnic blankets and lawn chairs.
The Best Places to Eat in Longview, TX
Texas is known for their barbecue, a mix of Tex Mex cuisine, and heaping helpings of delicious foods. There are dozens of amazing places to eat in Longview, so this small list only scrapes the surface of scrumptious grub.
Cowboy Chicken is ranked number one by locals as the best place to get cheap eats in Longview, TX. The chickens are cooked on a woodfire rotisserie and there are many options for how your chicken is served.
You can get whole and halves, as well as drumsticks and mounds of wild west sides, like twice baked potatoes, green beans, baked mac and cheese, and fried okra. Of course, each meal is served with rolls. Save room for Jeanette's Homemade Peach Cobbler with a scoop of homemade ice cream!
Looking for good barbecue that lives up to Texas standards? Unc's BBQ is simple and delicious, allowing the flavors to speak for themselves. Unc's signature BBQ sauce comes slathered on huge sandwiches, like beef brisket, pulled chicken, and pulled pork, with classic sides, such as baked beans, potato salad, collard greens, and coleslaw. For dessert, peach cobbler and UNC's delight.
If you want to take some Texas treats home with you, Longview's Texas Best Smokehouse is a restaurant and convenience store in one. The convenience store sells locally made beef jerky, exotic jerky, gourmet snacks, and jarred goodies, like jams and jellies. You can also order deli meat sandwiches and sliders to go!
Longview, TX is somewhere you can visit over and over again and never run out of things to do and explore. Mark this city as a regular go-to when you get some downtime to travel to some of your favorite Texas towns.
Get Cash For Cars in Longview
Cash For Cars Longview is one of the top junk car buyers in Gregg and Harrison counties and we're ready to make you an offer on your car, truck, SUV and more!
---
---
Buying and selling cars is second nature to us. We've been in business for nearly 35 years and have over 150 locations across the country, so we literally do this every day. But we know it can be a complex situation for our customers. That's why we've made our process so simple and easy! It all starts with one phone call to 1-888-895-3627 or filling out the form on this page.
We know your time is precious, so we just ask you a few quick questions so we can get you your offer as soon as possible. We make sure to keep up with current market prices on vehicles in any condition so we can always give our customers the most competitive offer, guaranteed!
As a leading junk car removal service in Longview, we're proud to be able to offer our customers free towing in as little as 24 hours. Our drivers will travel far and wide, from Henderson to Kilgore to Tyler and beyond, we'll haul away your junk car and leave you with your check for your guaranteed offer.
We'll handle everything else from there! The only thing you'll need to worry about is how quickly you can get to the bank to cash that check! If you're ready to get cash for your car, there's no better time than right now! Give us a call, Longview. We're ready to help!
Helpful Information
---
Get a Cash For Cars Cash Offer Now Longview!
---
Cash For Cars Texas Locations
Recently Purchased in Texas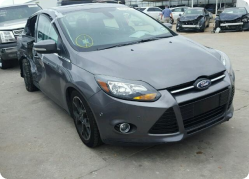 2012 Ford Focus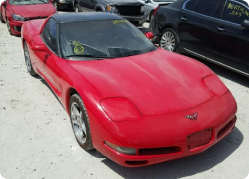 2001 Chevrolet Corvette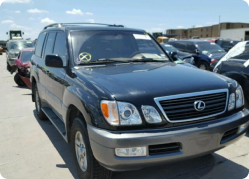 2001 Lexus LX470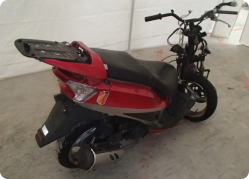 2013 Vespa Buddy 125
Get a Quote
Ready to sell your car? Call 1-888-420-3790 or click the button below. Then you accept the offer, schedule a pickup, and get paid. Face, safe and easy.
Get a Quote