Cash For Cars - Dallas South


Location Information
Name:
Cash For Cars - Dallas South
Address:
1701 E Belt Line Rd Suite B, Wilmer, TX 75172
Hours:
Monday:
7AM-7PM
Tuesday:
7AM-7PM
Wednesday:
7AM-7PM
Thursday:
7AM-7PM
Friday:
7AM-7PM
Our online and phone services are open 24/7!
A Little About Wilmer, Texas!
Wilmer is a small city located in the Dallas metropolitan area. While the population is just a few thousand people,
it is very important to the economy of the broader Dallas-Fort Worth area because of its major shipping facilities.
Geography
The town of Wilmer is located 14 miles directly southeast of downtown Dallas. The two cities are connected directly by Interstate 45, which runs right through the center of Wilmer.
Cottonwood Creek runs through the center of town, but otherwise, the city has historically consisted of dry rolling plains. A section of the Tenmile Creek is now part of Wilmer, providing a much-needed source of water.
Wilmer is one of the smallest suburbs of Dallas. While some parts of Wilmer have a suburban feel, other areas are more spread out and rural. Wilmer's weather is generally very warm and humid, especially in the summer months.
The winter months are much cooler and are more likely to be cloudy, although snow is extremely rare. Rainstorms are common in the spring and can cause occasional flash flooding, as some parts of Wilmer have poor drainage systems.
History
Wilmer was originally named Prairie Valley and was officially settled in the mid-19th century. The Houston and Texas Central Railroad was built in 1872, connecting the town with Dallas and other key cities in Texas.
This railroad remains and operates as part of Union Pacific's network. The town was renamed Wilmer in 1884 when the post office changed its name. During this time, Wilmer was very agricultural, although they did build a steam mill and a cotton gin.
Towards the end of the 19th century, many nearby residents started opening businesses in the area, and the town continued to grow. In 1929, a large fire started in downtown Wilmer, which destroyed many of the town's businesses.
This also illustrated a need for a better water supply system. After the fire, the town slowly rebuilt, but it was difficult for the town to grow because of the fire hazard. In 1945, the town opted to incorporate and create a fire department as well as a water system.
The town remained very agricultural during this time, although there were a few manufacturing systems.
When Interstate 45 was built, it made Wilmer an ideal commuter town as it was very easy for residents to drive into Dallas.
Culture
Although the population of Wilmer remains small, it is a fully functioning town with its own city government. The town also has its own library, several churches, local grocers, and other customer-facing businesses.
The town had its own independent school district until 2006, which they shared with the nearby town of Hutchins. While the local schools remain, they are now a part of Dallas Independent School District.
The area is still very rural with some agricultural operations, and there are still manufacturing facilities in Wilmer as well. However, much of the town's economy relies on local shipping facilities.
This is because Union Pacific's Dallas Intermodal Terminal is on the north side of Wilmer, on the town border with Hutchins. This is a massive global shipping facility that cost millions of dollars to build.
It was an ideal location because of Wilmer's proximity to interstate highways as well as to downtown Dallas. As a result, many major companies have opened shipping facilities in Wilmer.
These include Amazon, Proctor & Gamble, and Unilever. There are also several major business parks in the area that provide thousands of jobs.
In addition to being a shipping hub, Wilmer offers tax incentives that have pushed many businesses to move there over the years. These include city and state tax credits as well as a variety of other tax laws that make it an attractive place for companies to do business.
Because so many businesses have moved to the area, the population has grown by nearly 30 percent in the last decade. The area is projected to continue growing over the next several decades as well, offering even more jobs for residents.
Since Wilmer is very rural, there are some nature preserves in the area where residents can spend time outside. The Cottonwood Creek Forest Preserve is located just outside of downtown Wilmer and has a two mile trail and a picnic area.
The preserve was originally a farm and cattle ranch. Nearby Lancaster is home to the Ten Mile Creek Preserve, which also has several hiking trails. Because it's located just off the highway, residents can also get into Dallas very easy to access everything the city has to offer.
Wilmer may be a small town, but it is a very important part of the economy in the Dallas area. If you're looking to sell your car in Wilmer, contact Cash For Cars today. Our friendly and knowledgeable local representatives will help you sell your car quickly and for the right price.
Get Cash for Cars Wilmer!
Selling your car in Wilmer doesn't have to be difficult! No matter whether its a junk car, damaged car, running, or dead in the water; CashForCars.com will buy your car in as little as 24 hours!
Cash For Cars Wilmer makes it easy to sell your vehicle! Our services extend far passed Wilmer. We also serve the entire Dallas greater metropolitan area!
---
---
CashForCars.com has over 35 years of car buying experience. We have strived since the beginning to make selling your car as easy as possible, no matter what shape it is in! Our offer specialists answer any and all questions you have, and make sure that you understand the process fully before selling us your car.
Did we mention we also provide free towing? If you have sold a car through private sale before, you know the piles of paperwork and countless people who come to see your vehicle and back out at the last second! Cash For Cars Wilmer will buy anything with an engine for cash.
The Cash For Cars process is as easy as three steps:
Call and speak to one of our award-winning customer service specialists to get your guaranteed offer.
Accept our offer and set up your time and place for the pick up of your vehicle. Don't worry, towing is on us.
Meet your tow driver at the designated time and place and have your check in-hand in as little as 24 hours!
What are you waiting for? Cash For Cars Wilmer wants your car, truck, SUV, sedan, boat, trailer; you name it! It all starts with a phone call to find out why CashForCars.com is the best place to sell your vehicle for cash!
Helpful Information
---
Get a Cash For Cars Cash Offer Now Wilmer!
---
Cash For Cars Texas Locations
Recently Purchased in Texas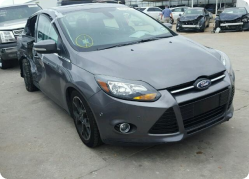 2012 Ford Focus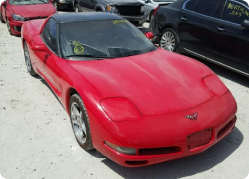 2001 Chevrolet Corvette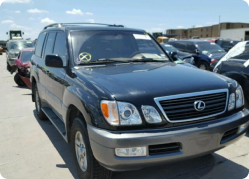 2001 Lexus LX470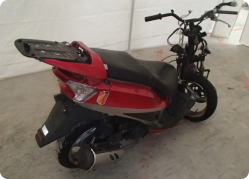 2013 Vespa Buddy 125
Get a Quote
Ready to sell your car? Call 1-888-420-3790 or click the button below. Then you accept the offer, schedule a pickup, and get paid. Face, safe and easy.
Get a Quote