Cash For Cars - El Paso
Location Information
Name:
Cash For Cars - El Paso
Address:
501 Valley Chili Rd Suite B, Anthony, TX 79821
Hours:
Monday:
7AM-7PM
Tuesday:
7AM-7PM
Wednesday:
7AM-7PM
Thursday:
7AM-7PM
Friday:
7AM-7PM
Our online and phone services are open 24/7!
A Little About El Paso, Texas!
El Paso is a vibrant city located in western Texas. It's one of the only major cities in the country that is located directly on the border of the US and Mexico, and its culture reflects that of both countries.
The name El Paso means 'the pass' in Spanish, reflecting the city's terrain of mountains and valleys.
Geography
Downtown El Paso sits right on the Rio Grande river, which serves as the US-Mexico border. It is also directly across from Ciudad Juarez. The Texas-New Mexico border is also just west of El Paso.
The Franklin Mountain Range runs into the northern part of the city, with downtown sitting just south of Franklin Mountains State Park. The city's residential neighborhoods and suburbs extend to either side of the mountain range.
The city is located in the Chihuahuan desert, and has a desert climate as a result. Summers are extremely hot, while winters are mild with minimal precipitation.
It does rain occasionally in El Paso during the summer, and because of the area's unique topography, this can cause flash floods.
History
Historians believe that the El Paso area has been inhabited for thousands of years. Several indigenous tribes can trace their history in El Paso and the greater southwest back thousands of years. Spanish explorers eventually made their way to the area at the end of the 16th century.
Residents later built a complex irrigation system for their farms, and settled what is now Ciudad Juarez as El Paso del Norte. Settlers did not move north of the Rio Grande until several centuries later because of the presence of the Apache tribe.
The area remained under Spanish control as part of the New Mexico territory. Although they were considered part of Mexico, the city was very isolated because of its northern location.
While some American explorers did make their way to the area, there were not any large groups of American settlers in the region until after 1850, when it became part of Texas. This is when present-day El Paso started to develop north of the Rio Grande river.
The city boomed very quickly in the 1880s after railroads were built through the area. Economically, the area was quite appealing because of its loose trade restrictions with Mexico. However, it quickly became part of the 'Wild West', and petty crime flourished in the area until World War I. The US Military also built Fort Bliss during this time, which remains to this day.
While El Paso struggled during the Great Depression, it started to grow again after World War II. The military presence in the city continued to grow, attracting people from all over the country. As a result, the city has become very sprawling.
Culture
El Paso has a very unique culture that is influenced by many different aspects of its history. Of course, you'll find influences from Mexican culture here. Many residents speak both Spanish and English, and some even commute across the border for work, school, or to see families.
El Paso also has some of the most delicious and most authentic Mexican food in the country. There are also still some cultural influences from the Wild West era and Prohibition.
The area also remains a very important military center because of Fort Bliss, which is the city's largest employer. The Fort is home to an airfield and an Army medical center, among other key institutions. El Paso has also been designated a regional training center for the US Air Force in recent years, drawing thousands more people to the region annually.
As one of the largest cities in the American Southwest, El Paso is home to many unique cultural institutions. Some of the notable museums in the area include the El Paso Museum of Art, which primarily features Southwestern artists, as well as the El Paso Museum of Archaeology, which features notable historic archaeological sites in the mountains.
The city also hosts many festivals throughout the year, including the Amigo Airsho, El Paso Balloonfest, Southwestern International PCRA Rodeo, and the Great River Raft Race.
Because of its unique geography and warm weather, many locals also enjoy spending their time outside. There are many hiking trails that are accessible from within the city limits.
The Chihuahuan Desert Gardens are a very popular place to see the area's local flora and fauna in its natural habitat. There are also several reputable golf courses located throughout the El Paso area.
El Paso is very different from any other city in the US because of the way it combines Mexican and American cultures. If you're looking to sell your car in El Paso, contact Cash for Cars today. Our knowledgeable and friendly local experts can help you sell your vehicle quickly and for the right price.
Get Cash For Cars in El Paso
Your search for the easiest way to sell a car in Texas is over! Get your free offer from Cash For Cars El Paso today!
---
---
Trying to sell a car on your own is time-consuming and can end up costing you money. If you're ready to get cash for your car today, there's no better way than with Cash For Cars El Paso. You just need to make one quick phone call to 1-800-227-2893 or fill out the form on this page to get started.
We make sure our customers always get competitive offers from us by keeping up-to-date with current market prices on all makes and models. We buy all kinds of vehicles in any condition, so no matter what you're wanting to sell, we can make you an offer. On top of giving our customers a free quote, we also offer free towing services!
Our drivers will drive all over El Paso and Hudspeth counties to haul away your old car and give you your check for your guaranteed offer in person. We can schedule towing in as little as 24 hours so you could get cash for your car tomorrow! If you're ready to sell your car for cash, trust Cash For Cars El Paso.
We've been in the car business for nearly 35 years and have locations all over the United States. We care about our customers and handle all the little details so you can focus on more important things, like deciding how you're going to spend all that cash! Get your free offer from the leading junk car buyer in your area, El Paso. Give us a call today!
---
Get a Cash For Cars Cash Offer Now El Paso!
---
Cash For Cars Texas Locations
Recently Purchased in Texas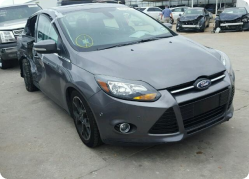 2012 Ford Focus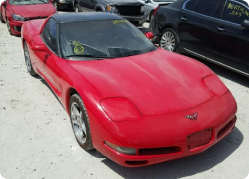 2001 Chevrolet Corvette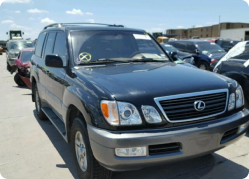 2001 Lexus LX470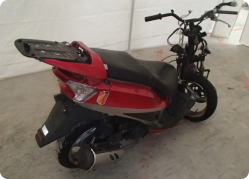 2013 Vespa Buddy 125
Get a Quote
Ready to sell your car? Call 1-888-420-3790 or click the button below. Then you accept the offer, schedule a pickup, and get paid. Face, safe and easy.
Get a Quote