Cash For Cars - McAllen
Location Information
Name:
Cash For Cars - McAllen
Address:
301 Mile 1 East Suite B, Mercedes, TX 78570
Hours:
Monday:
7AM-7PM
Tuesday:
7AM-7PM
Wednesday:
7AM-7PM
Thursday:
7AM-7PM
Friday:
7AM-7PM
Our online and phone services are open 24/7!
">
A Little About McAllen, Texas
Geography
McAllen is Hidalgo County's largest city and ranks just outside of the top 20-most populated cities in the Lone Star State. Positioned on the country's border with Mexico and by the Rio Grande Valley, McAllen is a rich cultural center.
Nicknamed The City of Palms, McAllen is within an hour's drive of the Gulf of Mexico. A total of just under 150,000 people live in McAllen. The city is the fifth-most populous metropolitan area in the entire state of Texas.
Though few know it, McAllen was not settled until 1904. The area's delayed settlement is likely the result of its deep southern location far away from the rest of Texas and the United States as well as the area's hot and humid summers.
However, McAllen has enjoyed steady growth throughout the second half of the 20th century and the start of the 21st century. In particular, the North American Free Trade Association (NAFTA) has significantly increased economy activity in the greater McAllen area thanks to the uptick in trading with our Mexican neighbors to the south.
History
McAllen's growth in the early 20th century is primarily the result of the presence of the development of local railways. In fact, the man that the city is named after, John McAllen, donated local land to the Brownsville, St. Louis and Mexico Railway.
Around 5,000 acres of land were cultivated in East McAllen by 1911. Agricultural activity ramped up in the years that followed, highlighted by the plentiful grapes, broom corn, figs, citrus fruits, cotton and alfalfa. In total, about 1,000 individuals lived in East McAllen by 1911.
Fast forward to 1916 and 20,000 troops from New York were positioned in McAllen in an attempt to minimize disturbances at the border during the Mexican Civil War. The presence of these soldiers boosted the local McAllen economy, helping to increase the population sixfold by 1920.
The local population exceeded 9,000 by the early 1930s thanks to oil exploration activities, the construction of a winery, construction of wood-working plants and the addition of several tortilla plants. McAllen soon transitioned to a center for farm churgic and petroleum production.
By 1970, McAllen's population reached 38,000 as its oil, agricultural and tourist industries boomed. The city had an air-conditioned high school and a hospital with 200 beds by the early 1970s. In fact, this school was the first in the nation to be powered by turbines that use natural gas.
Fast forward to the 1980s and McAllen's primary industries were retail, farming and tourism. Today, McAllen's economy is buzzing, largely due to its proximity to the Mexican border where trade occurs with regularity and also because Texas has no income tax and low corporate taxes.
Take a spin through the city in your ride and you will find there is plenty of activity taking place throughout the entirety of the year. McAllen's spring, fall and winter months are quite enjoyable as temperatures are mild.
However, McAllen summers are quite hot, sometimes hitting triple digits with considerable humidity so make sure your car's air conditioning system is fully functional before driving through this border town in June, July, August or September.
Culture
Take a drive through town and you will find McAllen has more than its fair share of birds. In fact, birdwatching is one of McAllen's most popular activities. The city is located on a primary flyway as migratory birds move through the area when flying between North America and South America.
Embark on a bird or butterfly expedition in McAllen, take some snapshots with your digital camera or smartphone and you will agree this Texas city is quite beautiful. McAllen's World Birding Center wing is open to the public. This site is officially known as the Quinta Mazatlan, a gorgeous historic Spanish colonial style mansion that is quite picture-worthy to say the least.
Additional local highlights include the International Museum of Art & Science, McAllen Botanical Gardens and the uber-popular Palm View Golf Course. Positioned to the south of Highway 83 on South Ware Road, Palm View serves as the host for several golf tournaments throughout the entirety of the year thanks to McAllen's mild weather.
In the summer, McAllen locals and visitors alike make a beeline to the city's first sprayground park, Zinnia Spray Water Park, positioned between Zinnia Ave. and 29th. This 18-hole course also features a driving range.
If you are a dog owner, be sure to check out the McAllen Dog Park where your pooch can run free and have some fun with other furry friends. Load up your bike in your car and head toward Trenton Road and Bicentennial Road where you will find the Bicentennial Bike Path.
Spin your wheels along this visually striking pathway and you will be tempted to stop to take pictures of the surrounding natural beauty. Are you considering selling your vehicle? If so, Cash For Cars will provide a fair offer without a lengthy wait. We pay top dollar for cars, trucks, sport utility vehicles and other automobiles. Reach out to us today to get a quote for your automobile.
Get Cash For Cars in McAllen
They say the two best days of owning a boat are the day you buy it and the day you sell it.
If you're looking for that best day feeling with your used car, truck, SUV, RV, motorcycle, or your boat, Cash For Cars McAllen is here to help!
---
---
CashForCars.com is the easiest way to get cash for your car. You only need to pick up the phone and dial 1-888-895-3627 or fill out the form on this page to get your free offer. It's as easy as answering a few quick questions from our car buyers.
They're obsessed with staying up-to-date on current market prices for all makes and models of vehicles, so that they can give our customers the most competitive offer every time. We're one of the leading junk car removal companies in Hidalgo County, and it's probably because of our free towing service.
Our drivers will travel from Alamo to Edinburg to Weslaco and more to tow away your old car and deliver you the check for your guaranteed offer! We can typically schedule towing in as little as 24 hours, so you won't be waiting around to get the cash for your car.
We know our customers are busy, so we make the car buying process as easy as possible. After all, we've been in this business for nearly 35 years, so we know a thing or two about buying and selling cars! There's no better or easier way to get cash for your old car in any condition, McAllen. You're only one phone call away from getting your free offer!
Helpful Information
---
Get a Cash For Cars Cash Offer Now McAllen!
---
Cash For Cars Texas Locations
Recently Purchased in Texas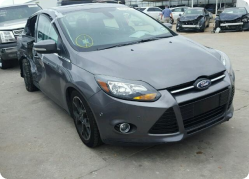 2012 Ford Focus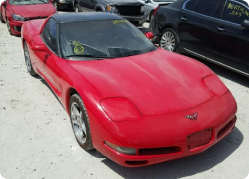 2001 Chevrolet Corvette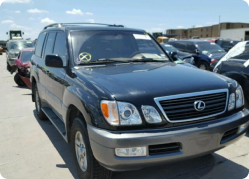 2001 Lexus LX470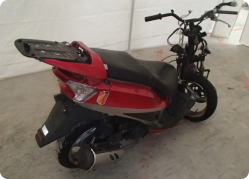 2013 Vespa Buddy 125
Get a Quote
Ready to sell your car? Call 1-888-420-3790 or click the button below. Then you accept the offer, schedule a pickup, and get paid. Face, safe and easy.
Get a Quote