Cash For Cars - McAllen
Location Information
Name:
Cash For Cars - McAllen
Address:
301 Mile 1 East Suite B, Mercedes, TX 78570
Hours:
Monday:
7AM-7PM
Tuesday:
7AM-7PM
Wednesday:
7AM-7PM
Thursday:
7AM-7PM
Friday:
7AM-7PM
Our online and phone services are open 24/7!
">
Get Cash For Cars in McAllen
They say the two best days of owning a boat are the day you buy it and the day you sell it.
If you're looking for that best day feeling with your used car, truck, SUV, RV, motorcycle, or your boat, Cash For Cars McAllen is here to help!
---
---
CashForCars.com is the easiest way to get cash for your car. You only need to pick up the phone and dial 1-888-895-3627 or fill out the form on this page to get your free offer. It's as easy as answering a few quick questions from our car buyers. They're obsessed with staying up-to-date on current market prices for all makes and models of vehicles, so that they can give our customers the most competitive offer every time. We're one of the leading junk car removal companies in Hidalgo County, and it's probably because of our free towing service. Our drivers will travel to Alamo to Edinburg to Weslaco and more to tow away your old car and deliver you the check for your guaranteed offer!
We can typically schedule towing in as little as 24 hours, so you won't be waiting around to get the cash for your car. We know our customers are busy, so we make the car buying process as easy as possible. After all, we've been in this business for nearly 35 years, so we know a thing or two about buying and selling cars! There's no better or easier way to get cash for your old car in any condition, McAllen. You're only one phone call away from getting your free offer!
Helpful Information
---
Get a Cash For Cars Cash Offer Now McAllen!
---
Cash For Cars Texas Locations
Recently Purchased in Texas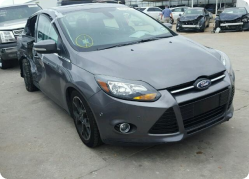 2012 Ford Focus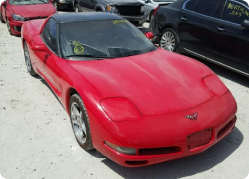 2001 Chevrolet Corvette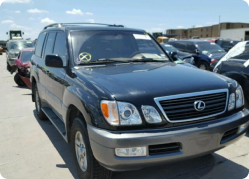 2001 Lexus LX470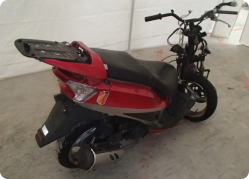 2013 Vespa Buddy 125
Get a Quote
Ready to sell your car? Get a quote fast and easy using our Instaquote either over ther phone or online to get a cash offer for your car. So what are you waiting for?
Get a Quote