Cash For Cars - Amarillo

Location Information
Name:
Cash For Cars - Amarillo
Address:
3999 Texas 335 Loop Suite B, Amarillo, TX 79118
Hours:
Monday:
7AM-7PM
Tuesday:
7AM-7PM
Wednesday:
7AM-7PM
Thursday:
7AM-7PM
Friday:
7AM-7PM
Our online and phone services are open 24/7!
History of Amarillo
The Amarillo area was first settled by a large cattle ranch located in the Northern parts of the Texas Panhandle in 1877. 10 years later, J.I. Berry chose to start a town in a strategically located area along the Fort Worth and Denver City railroad. The city later won the county seat election because of its location and the town began to grow rapidly. It was a great place for the train to stop on its way to Colorado. By the 1890s, Amarillo became one of the busiest cattle-shipping cities in the world and its population began growing exponentially.
Amarillo became an economic center for many different industries. Grain, cattle, and eventually moving to oil and helium after the discovery of large deposits of each in the Amarillo area. The U.S. Routes 60, 67, 287, and 66 all intersected in Amarillo which made it a great place for tourist destinations, and many of these are still open today! Amarillo has grown significantly in the last 140 years. Amarillo's humble beginnings as a privately-owned ranch to becoming one of the few major Texas cities left that still have that unique Texas identity.
Amarillo Today
Today, Amarillo is known for its unique tourist destinations and natural beauty unlike anything else. Amarillo isn't too far from the Palo Duro Canyon, a canyon system that extends over 120 miles. It offers some of the most breathtaking scenery you can find from arid and desert-like areas. Another interesting spot to see is Cadillac Ranch, and it has nothing to do with cows either! Ten Cadillac cars, one-half of their bodies buried under the Texas red dirt, form an homage to the legendary Stonehenge. It's really a sight to see these strange, retro monoliths in the Texas desert.
Arguably, one of the most important parts of Amarillo is the food; steak specifically. One of the most iconic tourist destinations in the United States has to be the Big Texan Steak Ranch, home to the 72 oz. steak dinner challenge. This challenge has become legendary and is known all over the country for its difficulty and absurdity. Surprisingly, over 9,800 have taken down the behemoth of a steak dinner and people can still order it to this day! Texas doesn't do anything small, and nowhere represents this better than Amarillo!
Get Cash For Cars in Amarillo
Ready to get cash for your old car in as little as 24 hours? Get your free offer from Cash For Cars Amarillo, today!
---
---
Cash For Cars Amarillo is the easiest way to sell a car this side of the Rio Grande! Give us a call at 1-800-227-2893 or fill out the form on this page to get your free offer. We stay up-to-date with current market prices on all makes and models so our customers get the best offer possible. Plus, we buy vehicles of all kinds! Trucks, RVs, SUVs, motorcycles, even boats will get an offer from Cash For Car Amarillo! It doesn't matter if they're junked, wrecked, or just used. We buy them all! We're one of the top junk car removal services in Texas, and that's thanks to the fact that we offer free towing! Regardless of where you are in Amarillo, we'll come straight to your driveway to tow away your old car, at zero cost to you.
Cash For Cars has been in business for nearly 35 years, and that's because we make selling a car easier than ever. We give free offers, and free towing, plus we take care of all the other paperwork and details. Once you accept our instant offer over the phone, you're off the hook for dealing with your junk car! We know you're busy, and you don't want to spend your free time writing sales ads, arranging test drives with strangers, and debating over how much your car is worth. With Cash For Cars Amarillo, you're only one phone call away from getting cash for your car.
Helpful Information
---
Get a Cash For Cars Cash Offer Now Amarillo!
---
Cash For Cars Texas Locations
Recently Purchased in Texas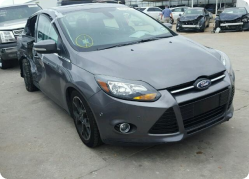 2012 Ford Focus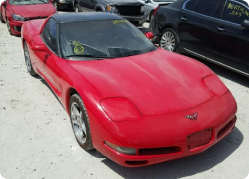 2001 Chevrolet Corvette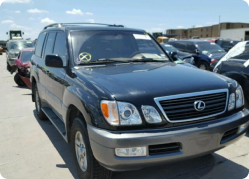 2001 Lexus LX470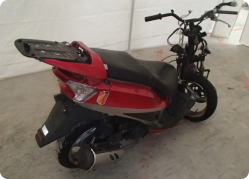 2013 Vespa Buddy 125
Get a Quote
Ready to sell your car? Call 1-888-420-3790 or click the button below. Then you accept the offer, schedule a pickup, and get paid. Face, safe and easy.
Get a Quote