Cash for Cars Abilene

Location Information
Name:
Cash For Cars - Abilene
Address:
2630 FM Road #3034 Suite B, Abilene, TX 79601
Hours:
Monday:
7AM-7PM
Tuesday:
7AM-7PM
Wednesday:
7AM-7PM
Thursday:
7AM-7PM
Friday:
7AM-7PM
Our online and phone services are open 24/7!
A Little About Abilene, Texas!
Geography of Abilene
Abilene, Texas is home to around 120,000 people, making it the 27th most populous city in the Lone Star State. The entire Abilene metropolitan statistical area has around 170,000 individuals.
Abilene is Taylor County's county seat. The city's west side is home to the Dyess Air Force Base. Take a spin through the area and you will find Abilene is positioned just off of Interstate 20 between exit 292 on the east edge and exit 279 on the west side.
You can drive from Abilene to Fort Worth in about two hours. Head to the north and you will find the I-20. Loop 322 is positioned to the east while US 83/84 is to the west.
There is even a railroad that runs through the heart of the city, stretching all the way from North Abilene to South Abilene. Be sure to spend some time at the city's historic downtown area positioned slightly to the railroad's north side while you are in town.
History of Abilene
Abilene's history dates back to 1881 when it was founded by cattlemen. The land was originally used as a stock shipping center along the Texas and Pacific Railway. The city's namesake stems from Abilene, Kansas. The father of Abilene, Clabe Merchant, was a landowner near the Buffalo Gap.
Merchant selected the town's moniker as a reference to the city with the same name in Kansas. It is particularly interesting to note 800 people camped in the area where the townsite first started prior to the point at which plots of land were sold. Colonel J. Stoddard Johnson laid out the design of the town, setting the stage for lots to be auctioned in the spring of 1881.
It is quite interesting to note 139 lots in Abilene were sold on the first day of availability, totaling about $24,000. Even more lots were sold the next day, making it quite clear that people have been interested in living in Abilene from the get-go. The city was officially incorporated in 1881.
More than 3,000 people lived in the area by the turn of the 20th century. Fast forward to 1910 and the population jumped all the way to 9,204. Several universities were founded in the area in the couple of decades that followed. Abilene locals raised funds to establish a United States Army base in the area in 1940.
Dubbed Camp Berkely, this site had 60,000 individuals at its height, a figure that was double that of the entire Abilene population at the time. Fast forward to the 1950s and residents raised money once again, this time to establish a local Air Force base that cost around $900,000.
The Dyess Air Force Base was the area's largest employer, providing jobs to more than 6,000 individuals up until 2007. This base is still the area's top employer in 2021. Abilene's population doubled between 1950 and 1960. Fast forward to the early 1980s and Abilene became the first Lone Star State city to form its own downtown reinvestment zone.
The city's downtown area was revitalized in the decade ahead, bringing businesses, job-seekers along with plenty of additional activity to the greater Abilene area. Today, Abilene is an economic powerhouse with a growing population, plenty of jobs and fantastic weather.
Take a drive through Abilene and you will find the area is quite enjoyable both in terms of welcoming locals and comfortable temperatures. Abilene has humid summers yet its weather throughout the rest of the year is quite comfortable.
Culture of Abilene
Though the local economy was originally centered on agriculture, Abilene has since transformed into an economic hotbed with manufacturing businesses, healthcare businesses, several colleges and the previously mentioned Dyess Air Force Base.
There are plenty of historical sites and notable buildings to check out when driving through Abilene. Be sure to check out the 16-story tall Wooten Hotel on Cypress Street, a building inspired by Chicago's famous Drake Hotel.
Fans of Gothic architecture will appreciate the Church of the Heavenly Rest at 602 Meander Street. Additional local draws include The Grace Museum, the restored Paramount Theatre, the Center for Contemporary Arts, The Abilene Philharmonic, The Abilene Zoo and the National Center for Children's Illustrated Literature.
Be sure to stop at one or a couple of Abilene's 26 public parks while driving through the city. These spacious green areas in Abilene provide an opportunity to stretch out, take a walk and soak up the sun. If you are in town in the middle of September, you will have the opportunity to check out the West Texas Fair and Rodeo,
an event that stretches on for nearly two weeks in the autumn. Here, you will find amusements and exhibits that highlight the city's early days. Abilene is also home to the Western Heritage Classic held each may, an event which includes a campfire cook-off, a ranch rodeo, cowboy poets, a farrier competition, and sheepdog trials.
Artwalk is held once each month in downtown Abilene. This event provides free entry to the city's museums along with artist booths and crafts displays. Additional Abilene events of note include the West Texas Book and Music Festival and the Abilene Gem and Mineral Show.
Are you thinking about selling your automobile in the greater Abilene area? If so, Cash For Cars can help you sell your sport utility vehicle, truck, car, or other automobiles for a fair price without a lengthy wait.
Contact us today to find out more about how we can help you get top dollar for your vehicle.
Get Cash for Cars Abilene!
We are one of Texas' largest used car buyers, and it's all thanks to our excellent customer service and cash offer! We the customer reviews to prove it.
Do you have an old car, truck, SUV, or other vehicles you're trying to get rid of in Abilene, TX? Get an offer for your junk car or other vehicles from Cash For Cars Abilene today!
---
---
Get Cash for Cars Fast in Abilene
Getting cash for your car has never been easier or faster. Cash For Cars Abilene buys all makes and models in any condition. Used, junked, wrecked, we'll make you an offer! All you need to do right now is pick up the phone and call us now.
Or, you could fill out the form on this page. If you accept our guaranteed offer of cash for your car, we'll tow it away at no extra cost to you. No matter where you and your vehicle are in Taylor County, we'll come to you!
CashForCars.com has been in business for nearly 35 years, and we're committed to helping residents of the Lone Star State get cash for their old cars.
With us, you're getting paid to recycle your old vehicle. What's better than getting cash for doing something good for the environment? We know our customers are busy, so we make it easy to get quick cash for your car.
We handle all the details from the towing to all the boring paperwork so you're free to go spend that cash!
So, what are you waiting for? With free quotes and free towing, you have nothing to lose but your old car! Give the friendly folks at Cash For Cars Abilene
call us now!
Helpful Information
---
Get a Cash For Cars Cash Offer Now Abilene!
---
Cash For Cars Texas Locations
Recently Purchased in Texas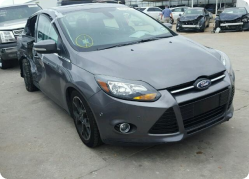 2012 Ford Focus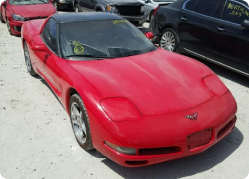 2001 Chevrolet Corvette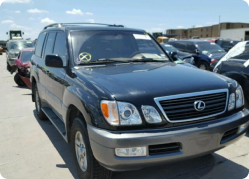 2001 Lexus LX470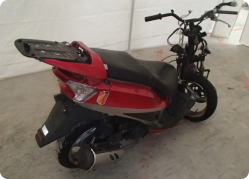 2013 Vespa Buddy 125
Get a Quote
Ready to sell your car? Call 1-888-420-3790 or click the button below. Then you accept the offer, schedule a pickup, and get paid. Face, safe and easy.
Get a Quote