Cash For Cars - Arlington
Location Information
Address:
505 Idlewild Road Grand Prairie, TX 75051

Get Directions

How to Get your Title in Texas
Arlington in a Nutshell
Arlington is a city in central Texas that is part of the greater Dallas-Fort Worth metropolitan area. It is home to a large University of Texas campus and is also an entertainment center with many theme parks.
Its central location within the DFW area makes it an attractive place to live for families. Cash For Cars Arlington is glad to serve a growing community focused around education and family.
History of Arlington
A trading post was founded in the Arlington area in 1841, which drew farmers to the area. The town was officially founded several decades later as a railway stop. Although it was initially a small agricultural settlement, the city quickly developed and built a robust infrastructure, which drew a steady stream of new residents to the town.
After World War II, General Motors opted to build a manufacturing plant in Arlington. These new job opportunities combined with the newfound appeal of suburban living during that time led to a population boost in Arlington.
Arlington Culture
The University of Texas at Arlington was founded in the area as Arlington College in 1895. Today, the university is one of the largest in Texas and is also known as a highly reputable research center.
The university is home to one of the largest planetariums in the south as well as the Arlington Museum of Art, one of the city's most important cultural centers. A significant percentage of the student body lives on campus throughout the year, which makes it a constant hub of activity.
College sports are a big draw in Arlington, with basketball and volleyball games throughout the year. In addition to college sports, Arlington is a hub for year-round professional sports. The city is home to the Texas Rangers, which is the area's Major League Baseball team, and they play at Globe Life Park.
The Dallas Cowboys, the local NFL team, also moved their games to Arlington in 2009 with the construction of AT&T Stadium. These venues have also hosted major college sports tournaments, attracting visitors from around the world.
What To Do in Arlington
Arlington has become a popular destination for entertainment and leisure activities. In particular, it is known as the home of Six Flags Over Texas, as well as Hurricane Harbor, an associated water park. There are several other water parks in the greater Arlington area.
The city also has a large number of country clubs and golf courses, as well as premium shopping centers that cater to the area's wealthier residents. A large mixed-use entertainment district surrounds AT&T Stadium, with restaurants, sports bars, live music venues, and a convention center.
How to Get Around from Arlington
Arlington is conveniently located a 30-minute drive west of Dallas and a 20-minute drive east of Fort Worth. It is connected to these two larger cities via Interstate 30. Arlington is also 20 minutes south of the Dallas-Fort Worth International Airport.
Arlington is not currently connected to these cities via public transit, but there is a commuter rail stop in nearby Irving.
Get Cash For Your Car in Arlington!
If you need to sell your car, truck, SUV, van, motorcycle, or just about anything with an engine, Cash For Cars Arlington will pay cash for it!
If you need to sell your car in the North Texas area, there really isn't a better place than CashForCars.com. We only make cash offers and make the process as simple as possible.
We are the top car buyer in the North Texas area and we purchase cars all over the North Texas area for cash. We have offer specialist on stand-by 24/7 so you can sell your car at any time and setup your pick-up in 24 hours or less.
CashForCars.com have over 35 years of car buying experience and thousands of positive reviews. Our customers are always happy and we will do whatever we can to make sure your experience is the best possible. We give fair market offers on vehicles of all kinds and the process is as simple as 3 steps.
Fill out our instant online quote and see how much cash you could get for your vehicle in Arlington!
Call our offer specialists to get your guaranteed quote and set up a time and place for pick-up.
Meet your tow driver and the designated time and place, sign over the title, and you could have a check in-hand in 24 hours or less!
Cash For Cars Arlington really does make it that simple. If you have a car you need to sell for cash in the Arlington area, what are you waiting for?! CashForCars.com is the best place to sell your car in Arlington and all of North Texas!
---
Helpful Information
---
Get a Cash For Cars Cash Offer Now Arlington!
---
Cash For Cars Texas Locations
Recently Purchased in Texas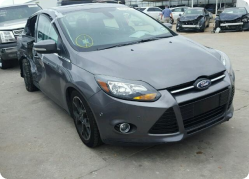 2012 Ford Focus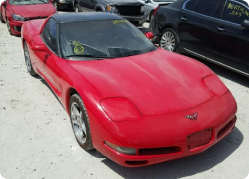 2001 Chevrolet Corvette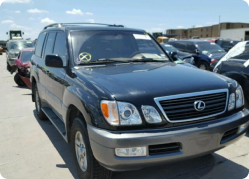 2001 Lexus LX470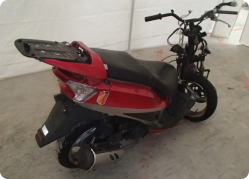 2013 Vespa Buddy 125
Get a Quote
Ready to sell your car? Call 1-888-420-3790 or click the button below. Then you accept the offer, schedule a pickup, and get paid. Face, safe and easy.
Get a Quote