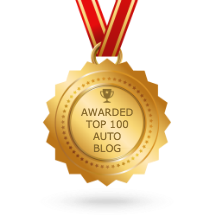 At CashForCars.com, we're all about giving car owners the information they need to make informed decisions. Read on for tips, facts and news about all things car!
Our blog was recently featured on Feedspot as one of the Top 100 Auto Blogs!
The Most Reliable Used Cars and Trucks
The stars align, the moon turns blue, and everyone in the R and D department look at each other as they realize they have created a masterpiece. Most cars and trucks die around 200,000 miles; doomed to the scrapyard. But, there are a few special models that have stood the test of time, quite literally. These cars and trucks have been known to last a long time. We are talking 250,000+ miles without any major mechanical problems! One of the cars we chose outlasted its own manufacturer! See what cars and trucks we have deemed "zombie cars," or the cars and trucks that just refuse to die.
by CashForCars.com