How to Sign Your Car Title in New Jersey
Use the images below to see exactly where you need to sign, print, or initial your car title for your state.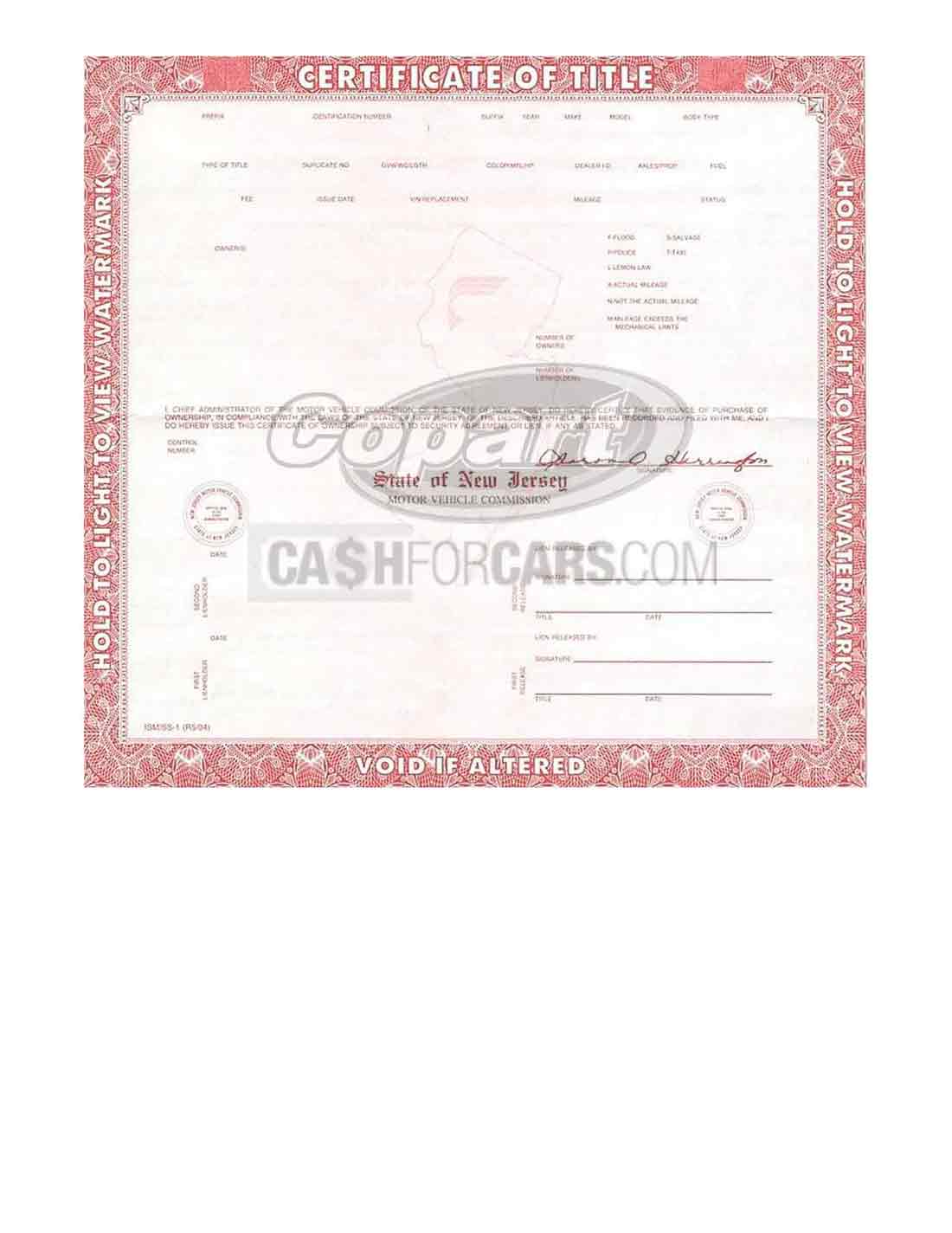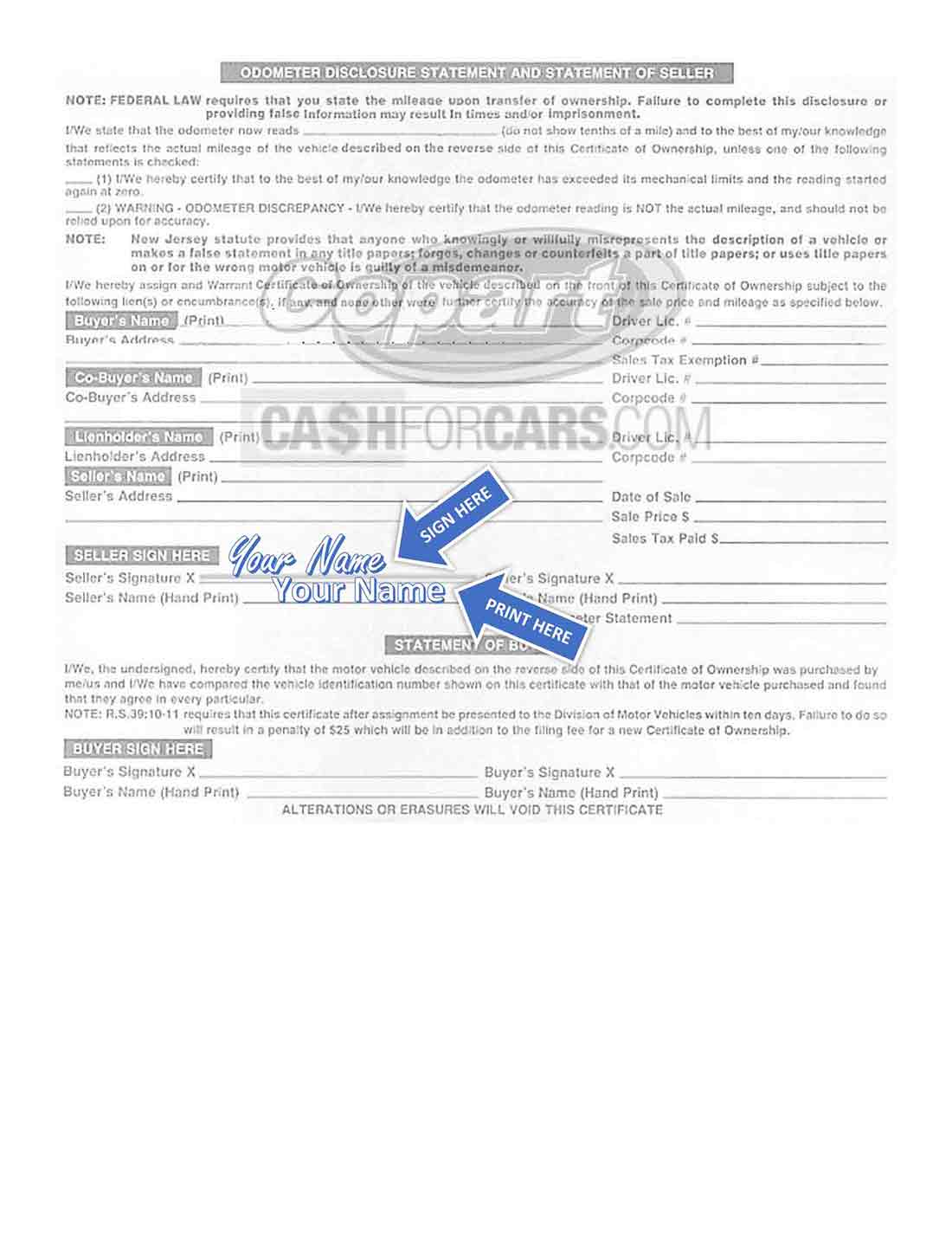 CashForCars.com wants to take the intimidation out of selling your car by giving you every resource we can to ensure the best experience you could possibly have when selling your car!
Other Helpful Information
Cash For Cars New Jersey Locations
Get a Quote
Ready to sell your car? Get a quote fast and easy using our Instaquote either over ther phone or online to get a cash offer for your car. So what are you waiting for?
Get a Quote