Best 24 Car Blogs
If you are looking to buy a car then you will need to do your research. Car blogs are the best way to find new information about the cars on the market today, as well as the cars of the past. In some cases you might enjoy looking through blogs simply to learn. This is where car blogs come in to play. These blogs can offer you insight into new trends, new types of vehicles, or simple education. Whether you are looking for the best blog on the market, or something that is more niche, these best 24 car blogs can help you find it.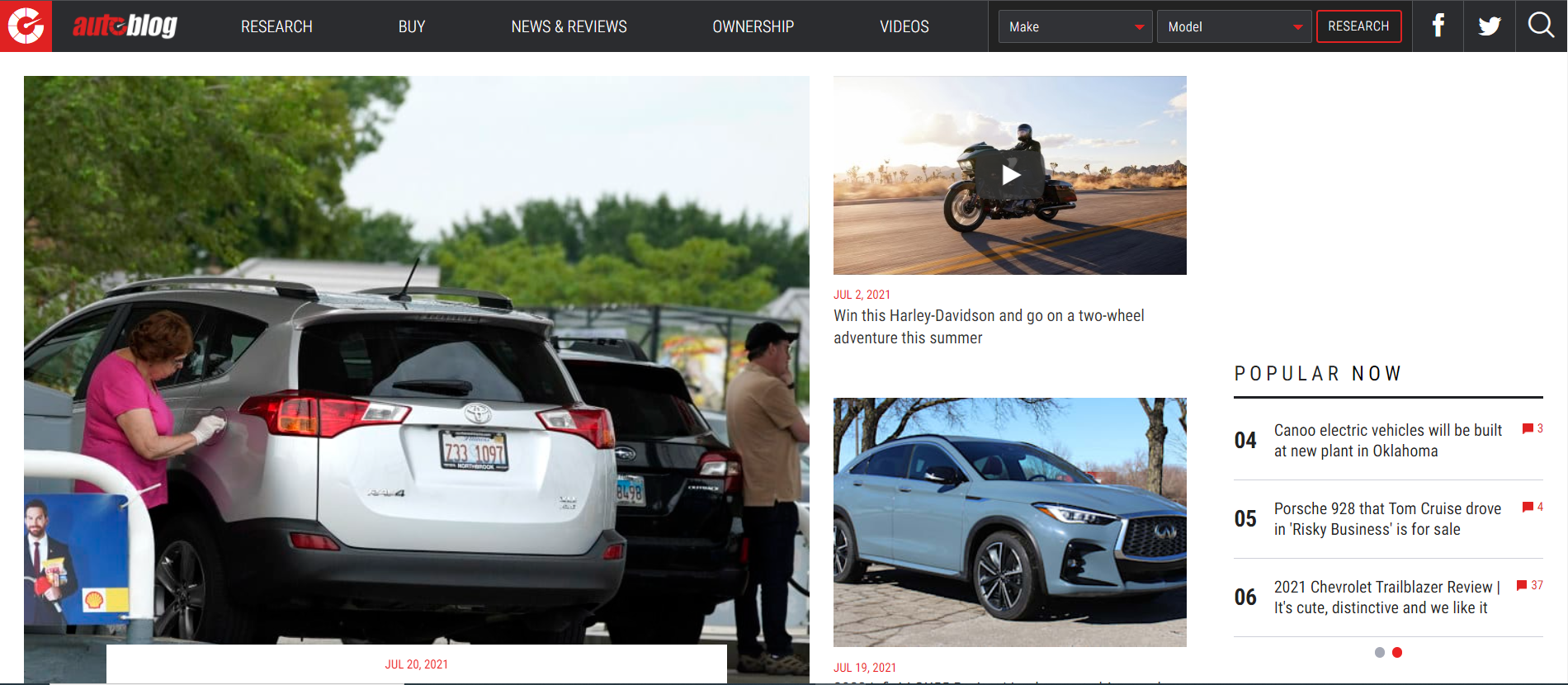 Owned by the original email provider, AOL Inc., Autoblog is a well-known and very informational blog. Constantly updating its site, you can find everything from gas prices to maintenance, as well as safety and recalls. With 9.2 million people visiting this site monthly, you find auto news, car reviews, as well everything and anything car-related. You can also find the opportunity to purchase cars here.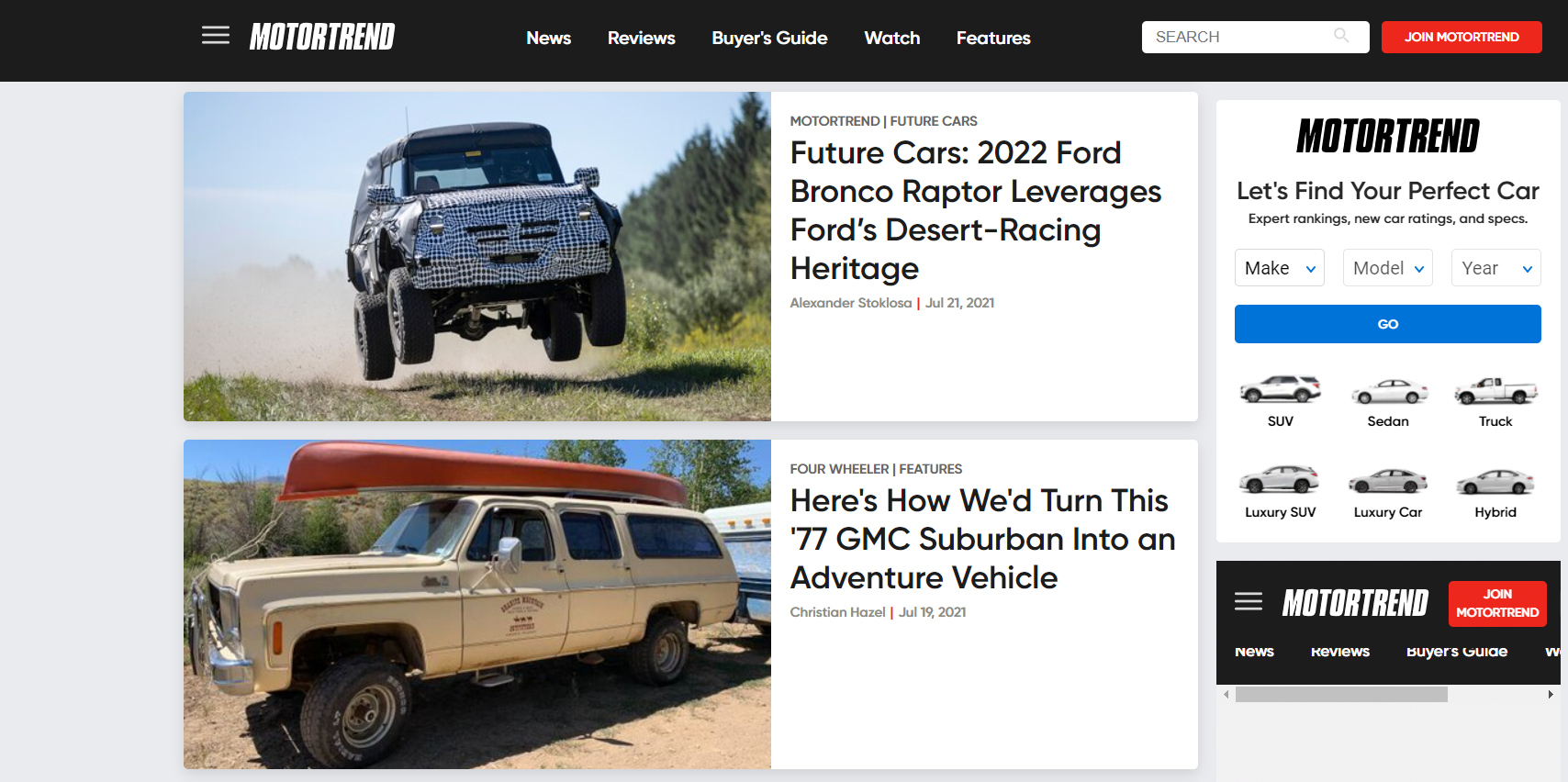 This site is the media brand of MotorTrend Group. Founded in 1949, it is internationally recognized as one of the leading automotive brands. With the MotorTrend App subscription, video-on-demand service, and magazine, the mantra of MotorTrend is to "embrace, entertain, and empower the motoring world".
MotorTrend Group is arguably the largest automotive media company in the world. They have 26 million followers across the web, TV, and print, as well as 110 million social followers. This means around 1.3 billion monthly impressions across all platforms. Now, the Motortrend App is the best destination for award-winning automotive entertainment. With the ability to watch thousands of hours and episodes of programming each day.

If you are looking for a no-frills site to offer you honest opinions of the auto industry, Jalopnik is it. Here you can find updates on racing, new tech, transportation, and car news overall. They are known for their honesty which is sometimes hard to find in the auto industry.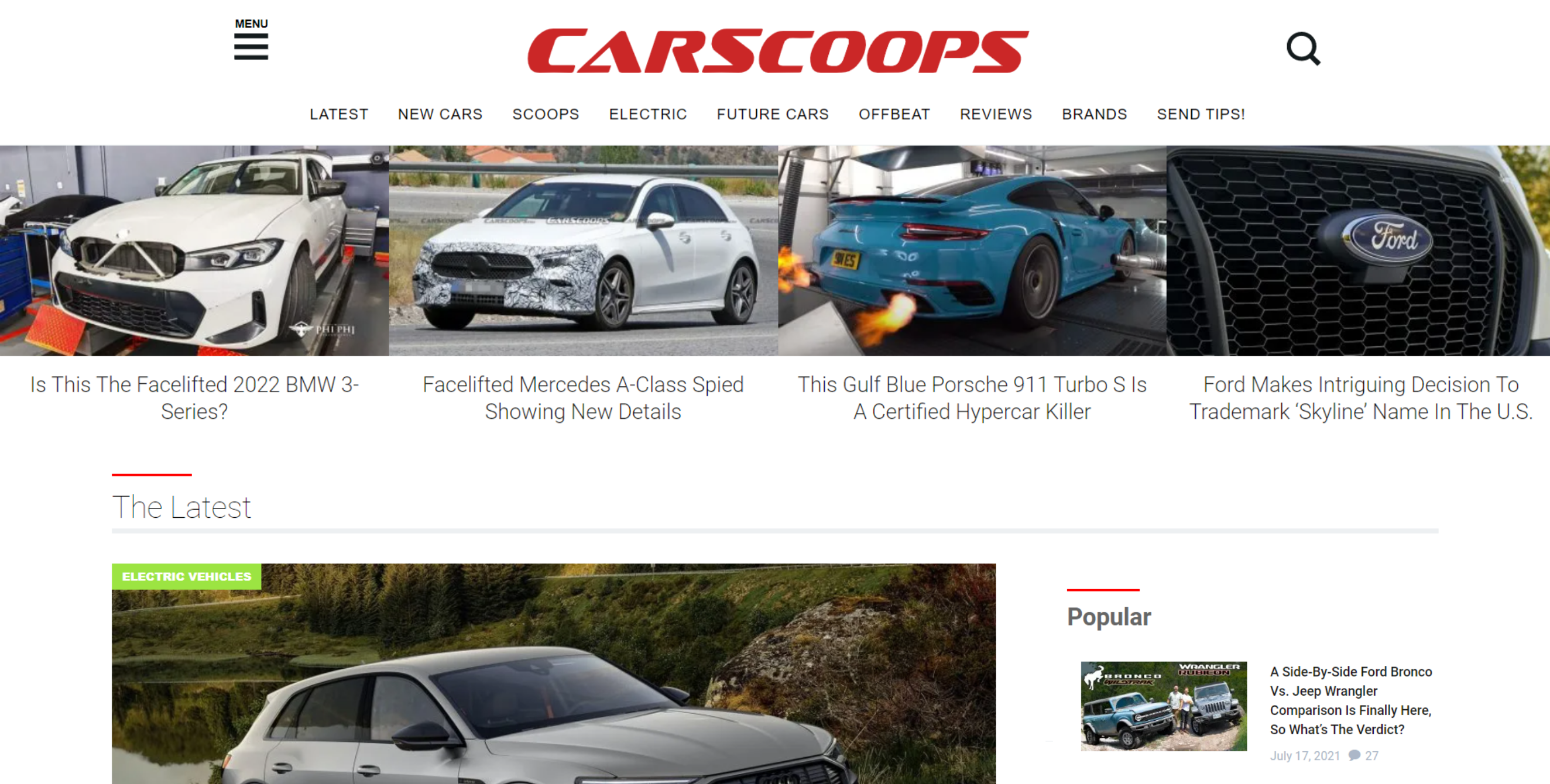 Founded and created by John Halas over 17 years ago, this site offers more than just general news and updates. Carscoops also offers topics such as future cars, concepts, games, and different unique vehicles.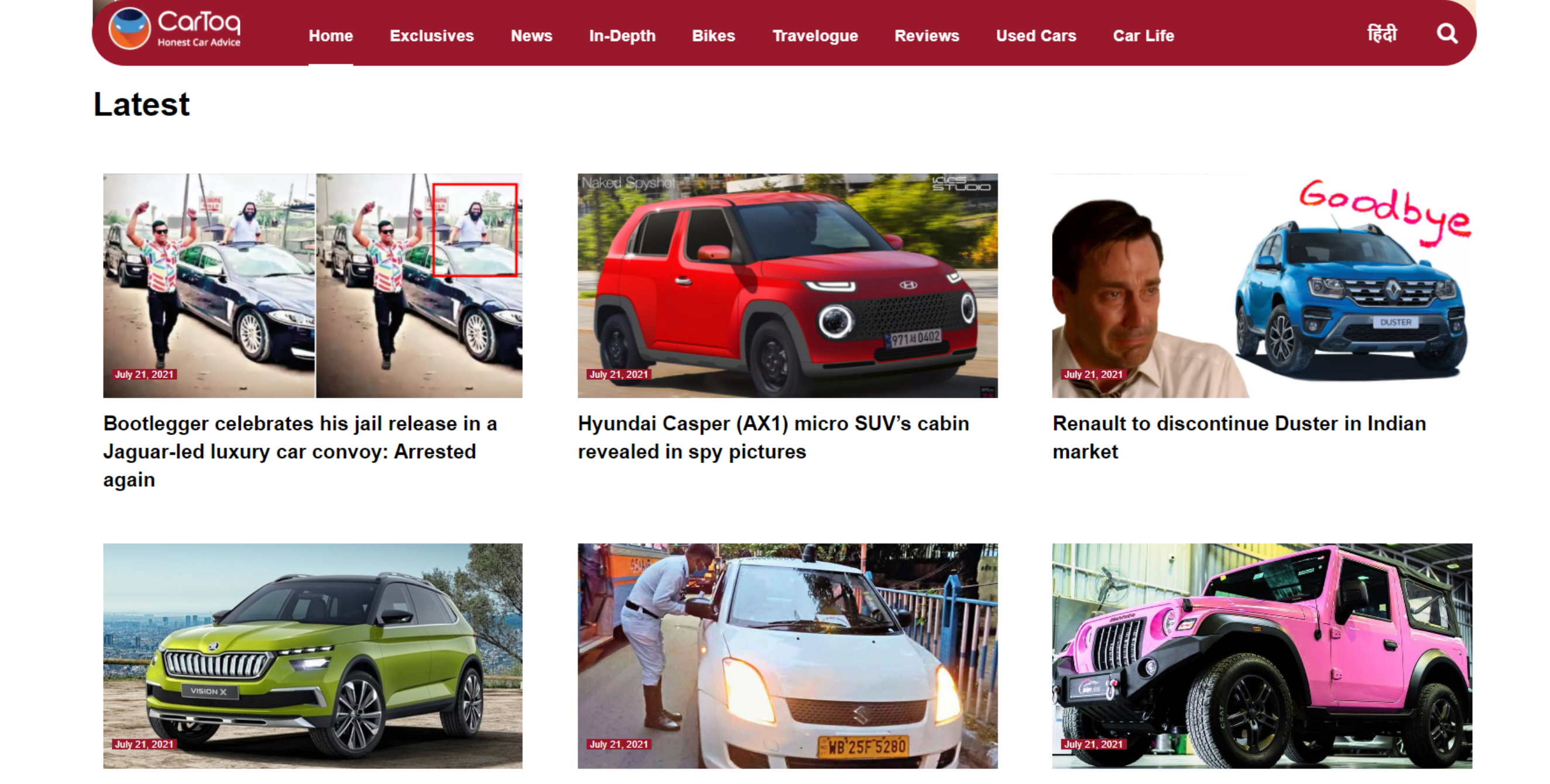 India has an ever-growing tech industry, which brings in the automotive industry as well. Cartoq is India's largest auto content company with more than 20 million users. Here users can access the latest automobile news, launches, reviews, and any other trending stories every month. There are a variety of auto journalists and content specialists that empower Cartoq to be a one-stop destination for auto buyers, owners & enthusiasts across the country of India. This site has over 3.6 million followers on Facebook, and Cartoq Hindi obtained 4 million monthly users within the first 3 months of its launch.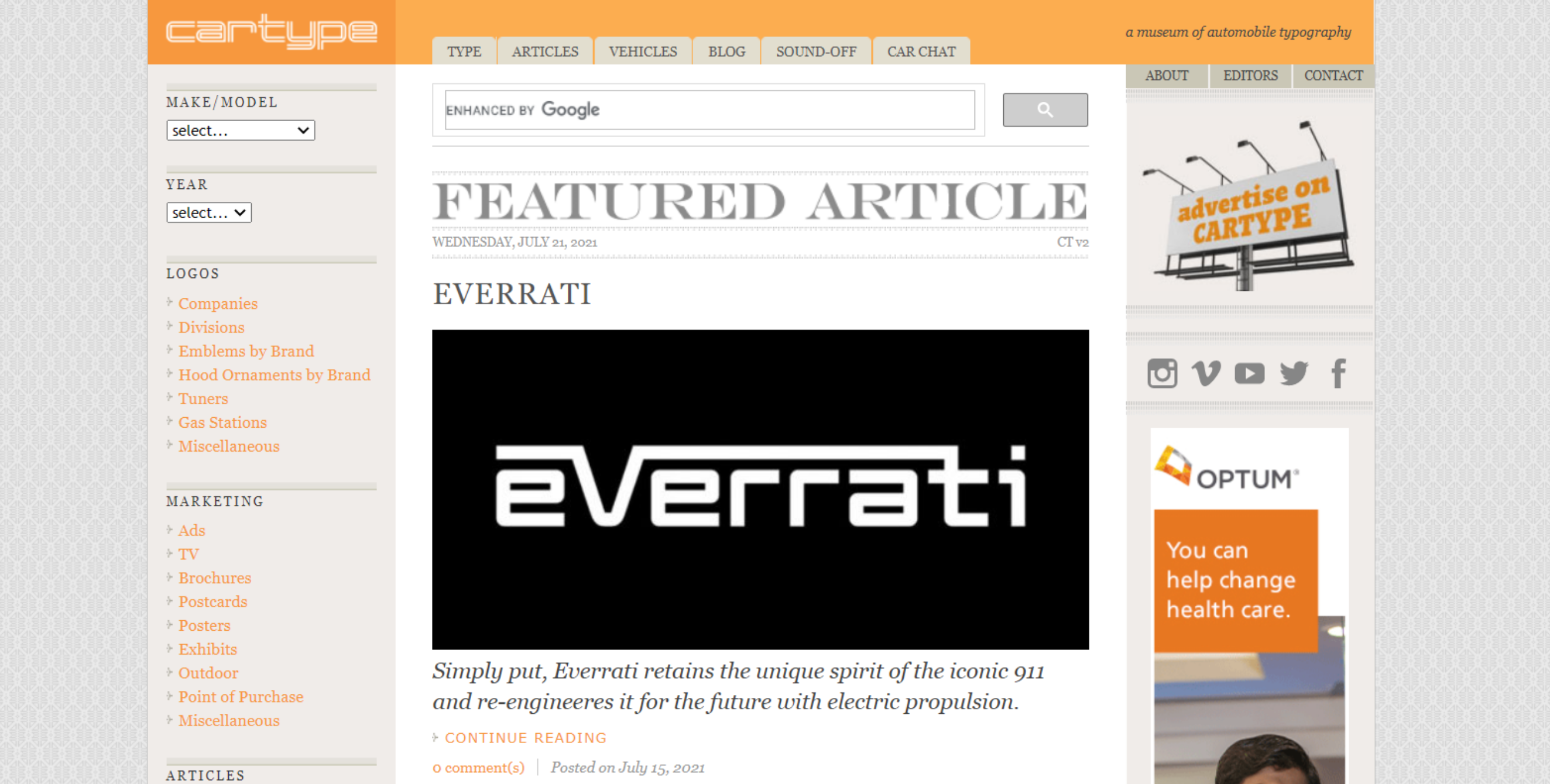 For every car enthusiast, or simply someone looking for information, there's something on Cartype. You can even find facts regarding old cars, and their histories. Around for years, Cartype is of the most comprehensive auto-dedicated blogs on the internet. It homes car reviews, design features, car emblems, and anything else in the industry.

Originally this site was created to promote and advance the "Good Car", while dethroning the bad car. It also wanted to get rid of boring and ugly cars. The audience is primarily in the United States, with 25% in Canada.
Since 2017 Good Car Bad Car has brought together both auto sales, as well as sales data. There are also bestsellers, reviews, and a list of the Good 12 cars for the year. This is what they are most known for, their lists. You can also find the worst-selling vehicles and detailed data for all cars. This along with daily features on new cars, and some of the most exotic cars that exist on the market.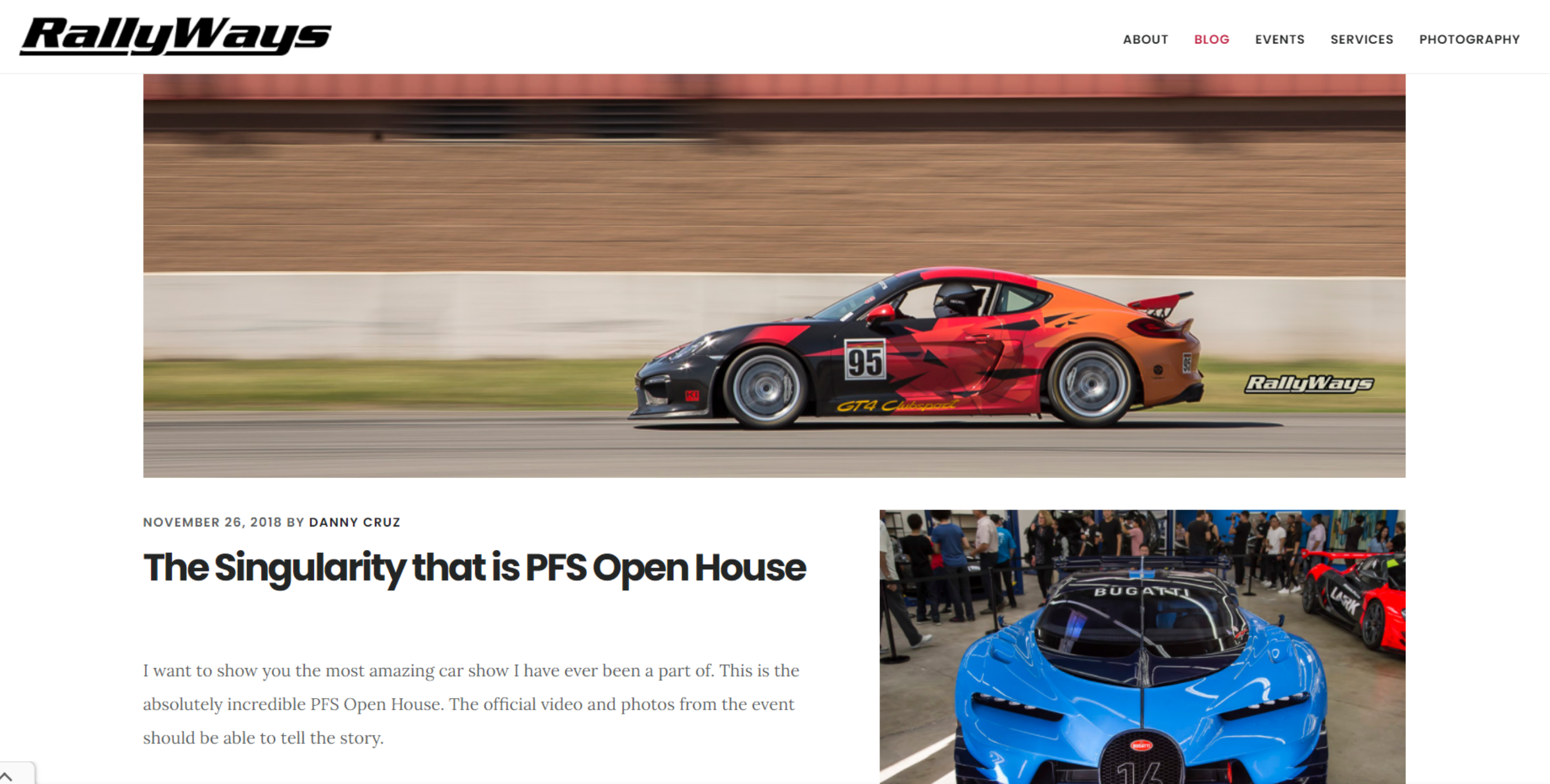 RallyWays is a car blog for visual people. Their slogan is "A Million Ways to Drive," and they focus on respect for car culture. It features photography, as well as engaging, and interesting stories regarding car culture. All types of cars including convertibles, sports cars, trucks, track cars, show cars, and daily drivers are common on the site, as well as supercars, and more. They are known for the photos and it is a very visual site.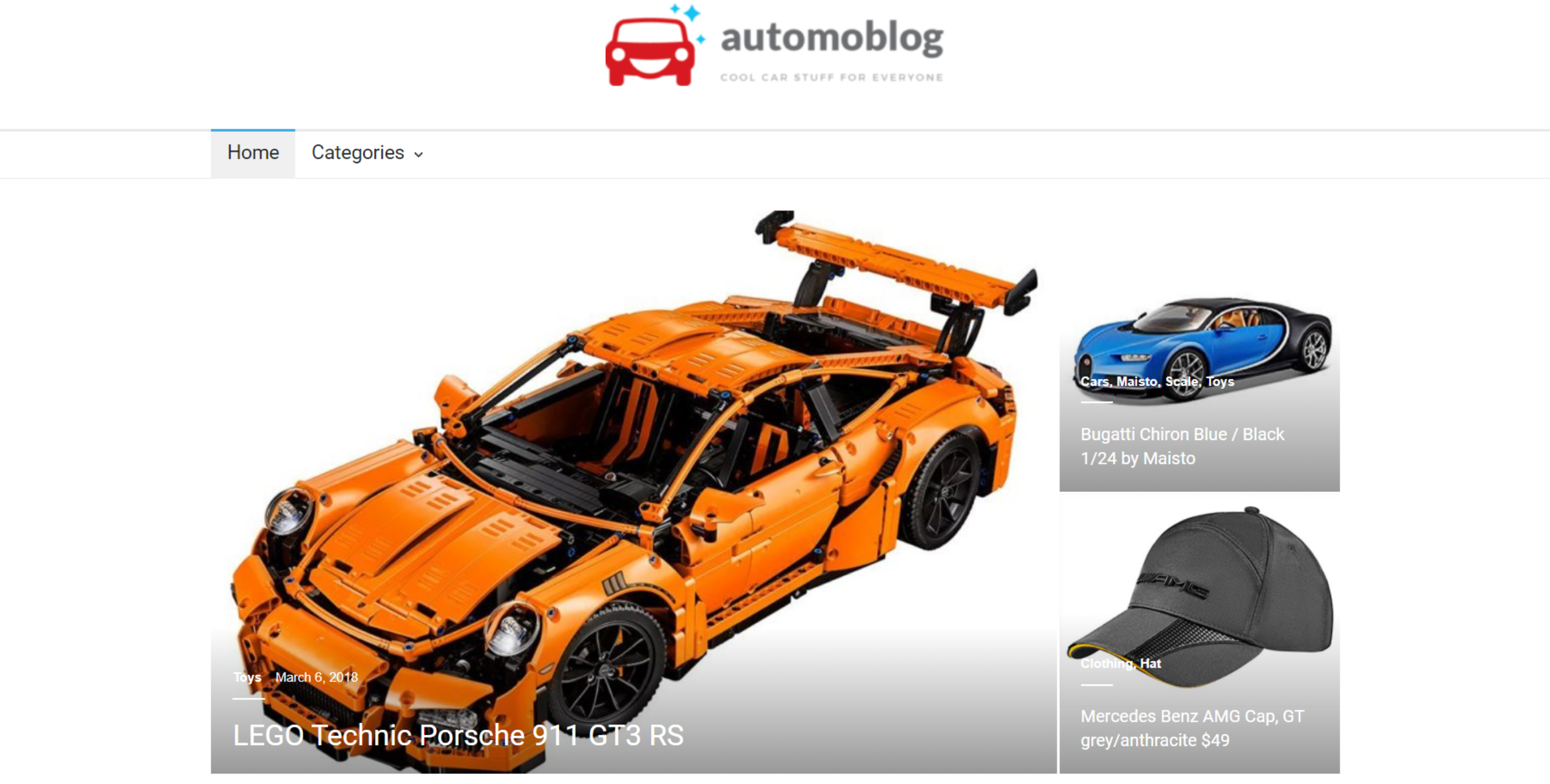 Rather than actual automobiles, this site is about car related toys. This might include different specialty goods or replicas of real cars. It began out of a love for cars as well as auto-related toys and gear and is now a way to make those easier to find.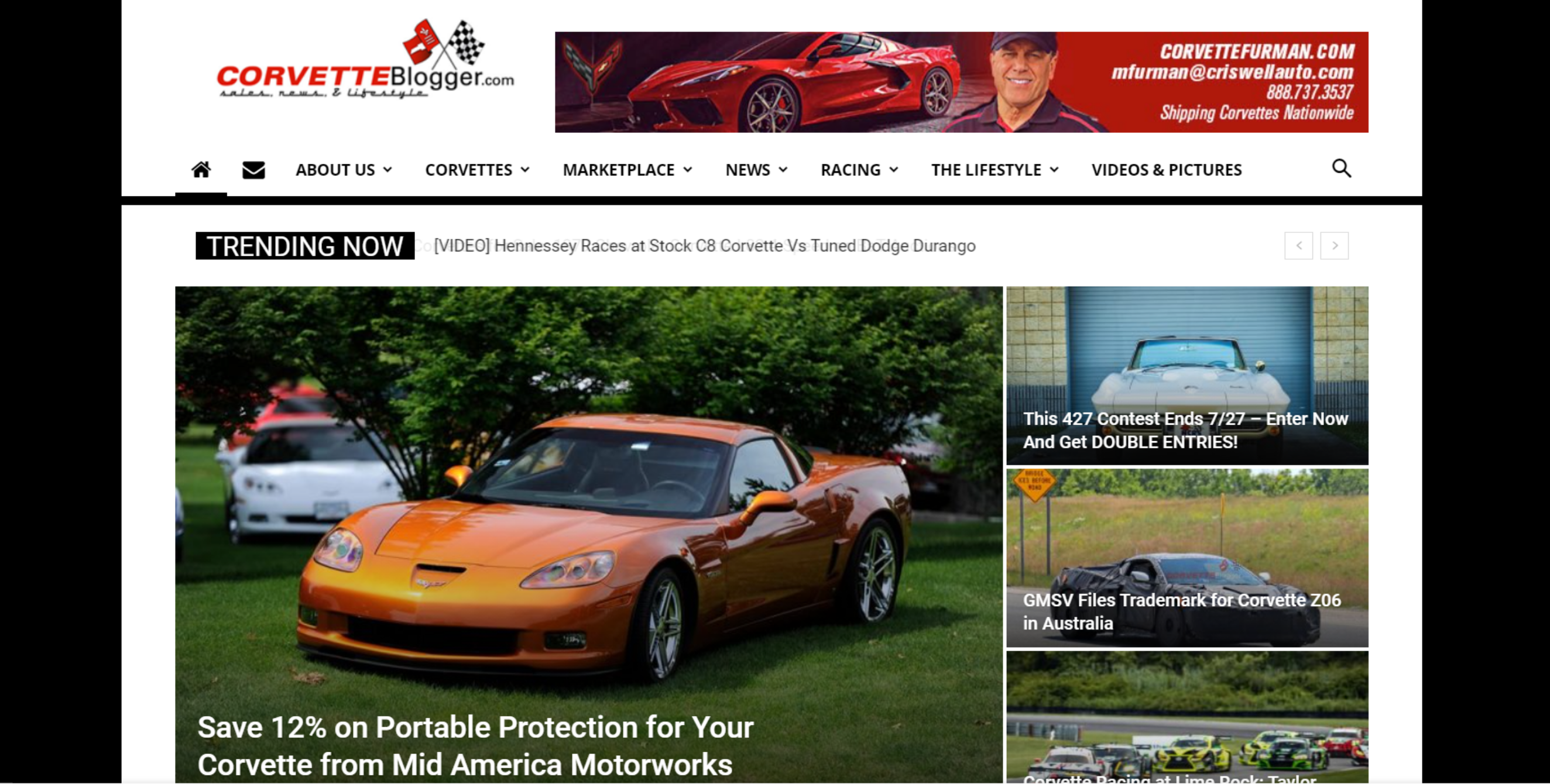 Keith Cornett is the owner of VetteFinders.com, where he helps people buy and sell Corvettes. They also perform valuations and appraisals, as well as answer Corvette-specific questions. The whole purpose of Corvette Blogger is to talk and discuss everything Corvette. The owner has had these cars his whole life and decided to build the internet's first Corvette-only classified ads website. Now over 25,000 Corvettes have been bought and sold through their site. You can even find information on all of its generations and updates on Corvette auctions, racing, and prices.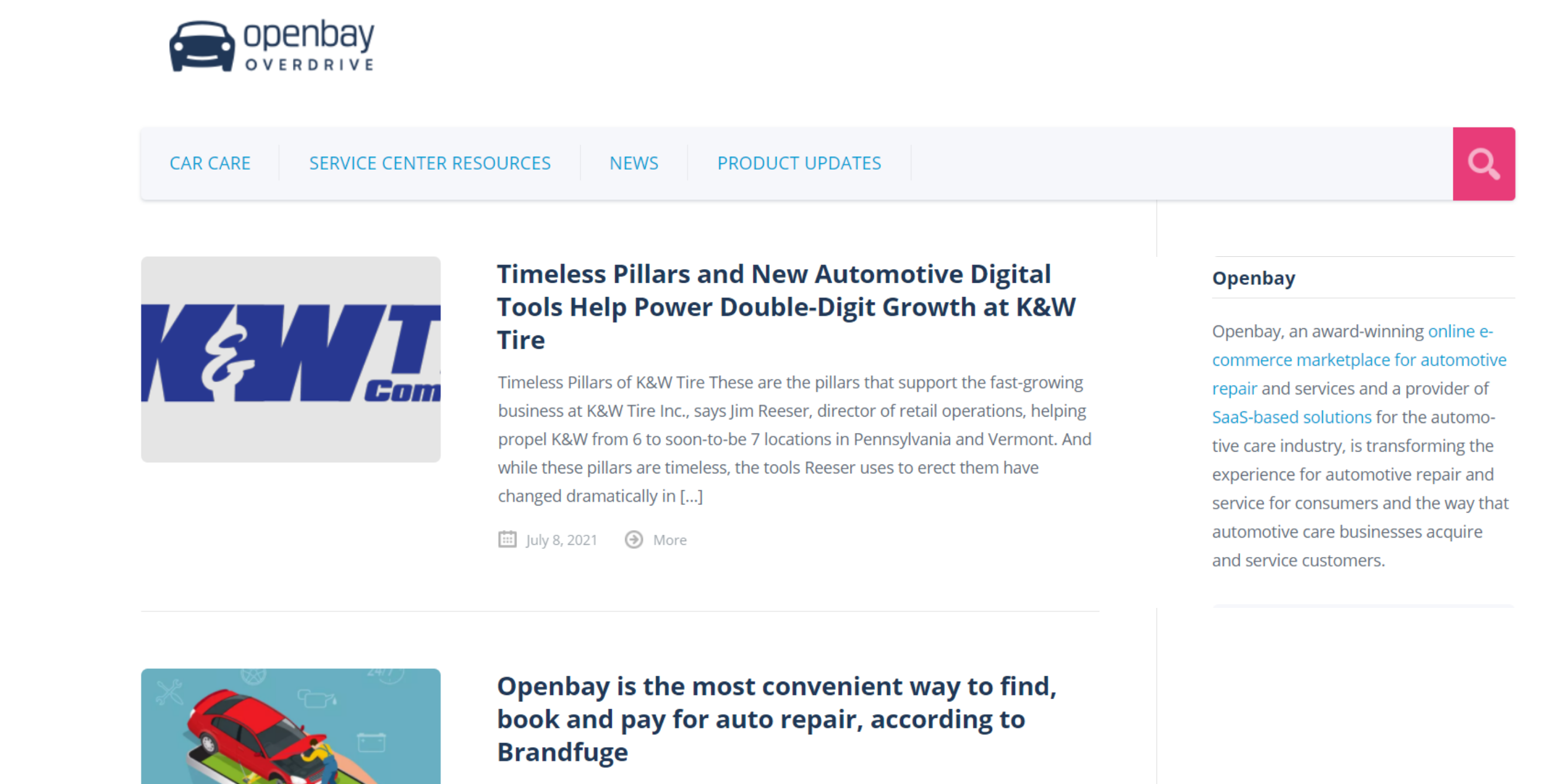 As an award-winning online e-commerce marketplace for automotive repair, Openbay is a place for consumers to book and pay for auto repair. It provides a place where auto care businesses acquire and service customers. Their blog is called Openbay Overdrive and features a combination of articles on auto safety, repair, and maintenance. Some articles rewritten by staff and others by guest mechanics.

This blog knows that not all car enthusiasts are created equal. This is why Automotive Addicts offers something for everyone on their blog. Started by Malcolm Hogan in 2004, Automotive Addicts offers information about luxury cars, as well as the option to communicate with one another.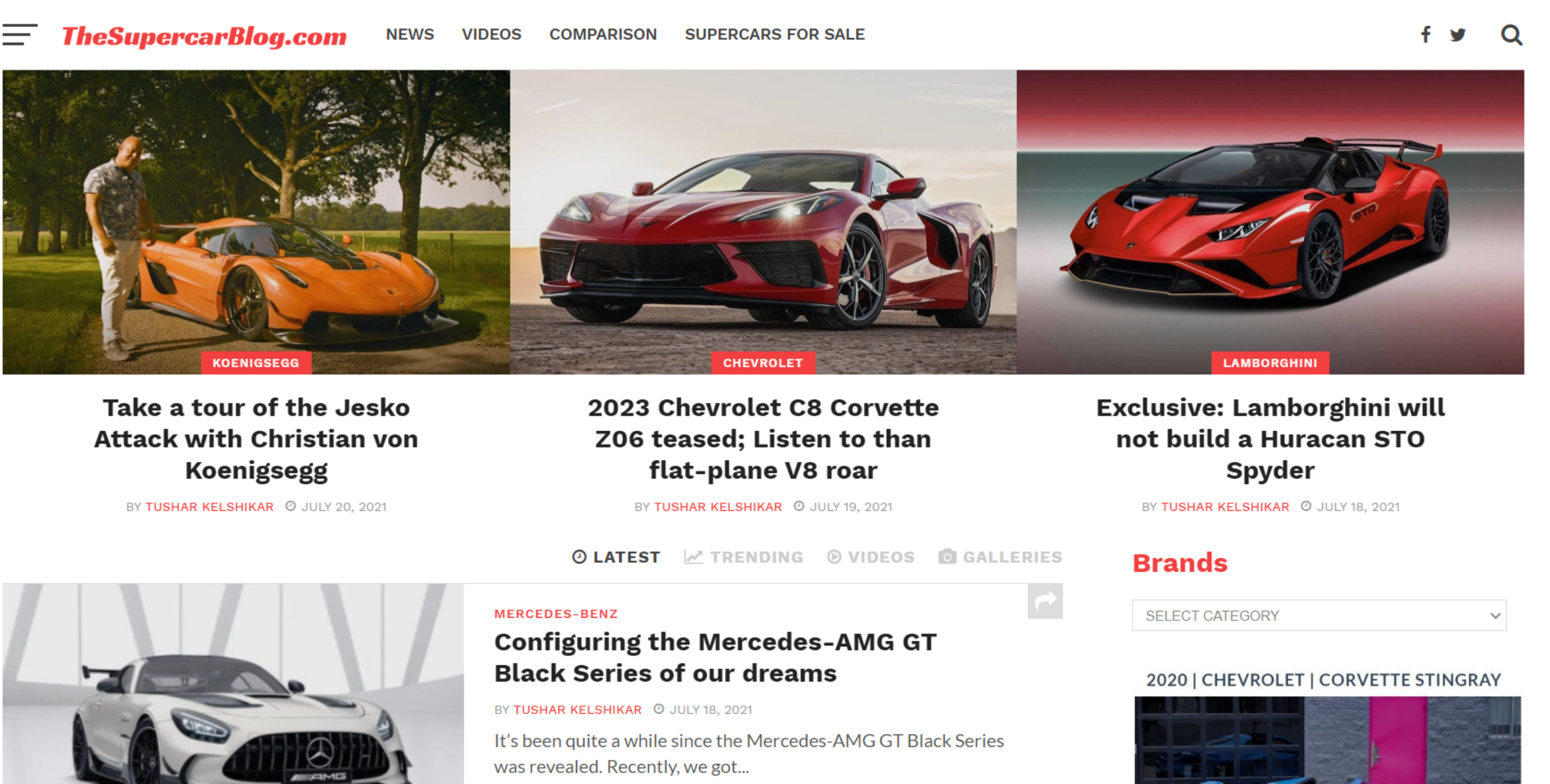 The Supercar Blog is for auto enthusiasts that have always wanted to drive the best of the best. It offers the history of masterpieces of modern technology. Especially if you wish to own a unique car one day, such as a "Supercar". Despite the name, it does not only encompass low-slung, impractical and hyper-expensive gas-guzzlers. Instead, it also offers insight into any special and unique cars. Essentially the "best of the best".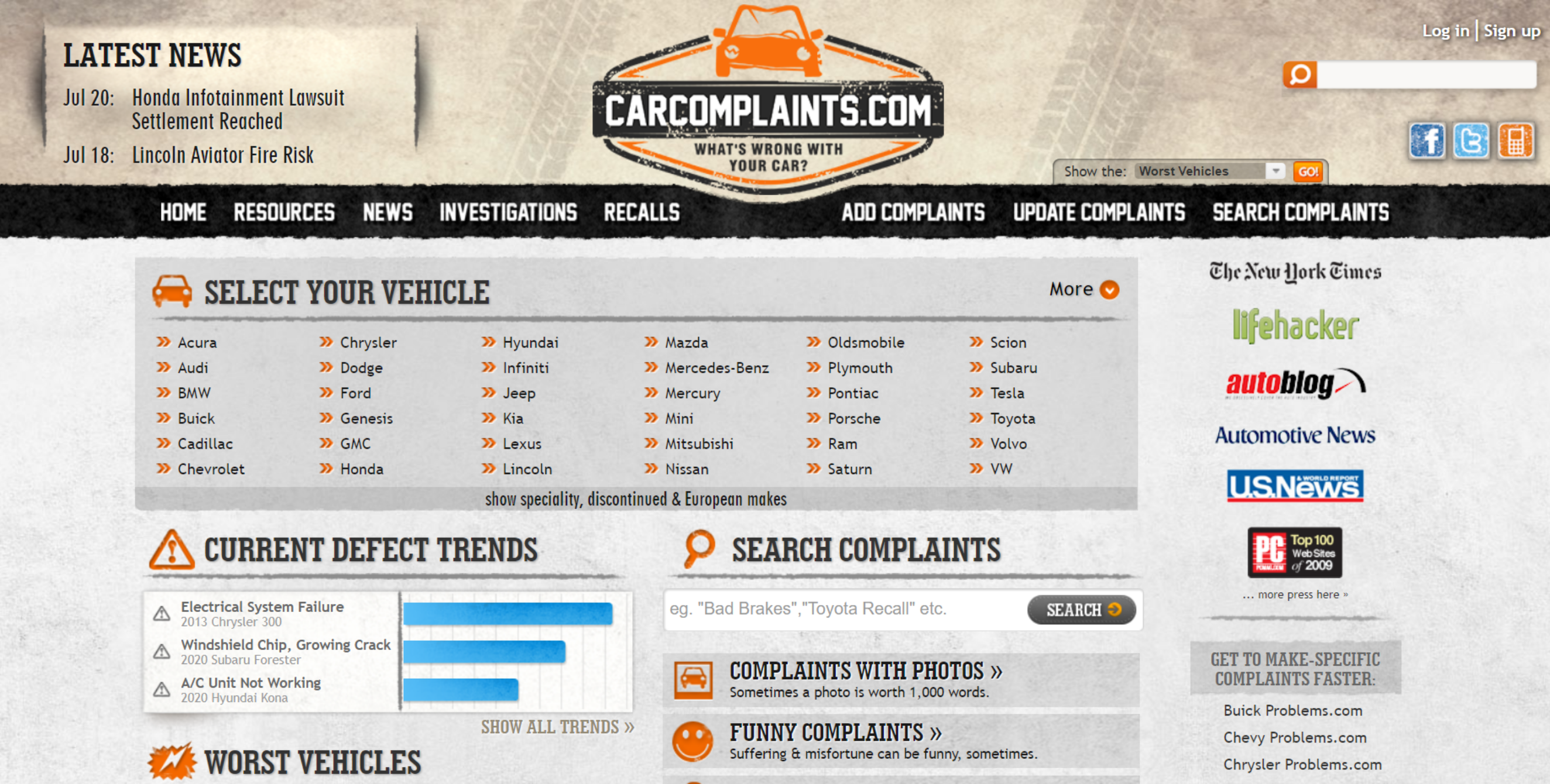 Car Complaints is an online automotive complaint resource. They use graphics to show defect patterns, as well as complaint data submitted by visitors to the site. There are individual groups for data published by vehicle, vehicle component, and specific problem. This is a great resource for any trouble a consumer has with their car and offers message boards to converse and solve the problem.

The mission at Green Car Reports is to help consumers decipher the new world of "green" cars. This includes hybrids, plug-in hybrids, electric vehicles (EVs), and anything else that is eco-friendly. This site reports on what cars are actually eco-friendly, and which ones are not. It offers a passionate look into green cars, and how to remain green. It also offers the latest news and any information you might need to make an informed buying decision on your next green vehicle.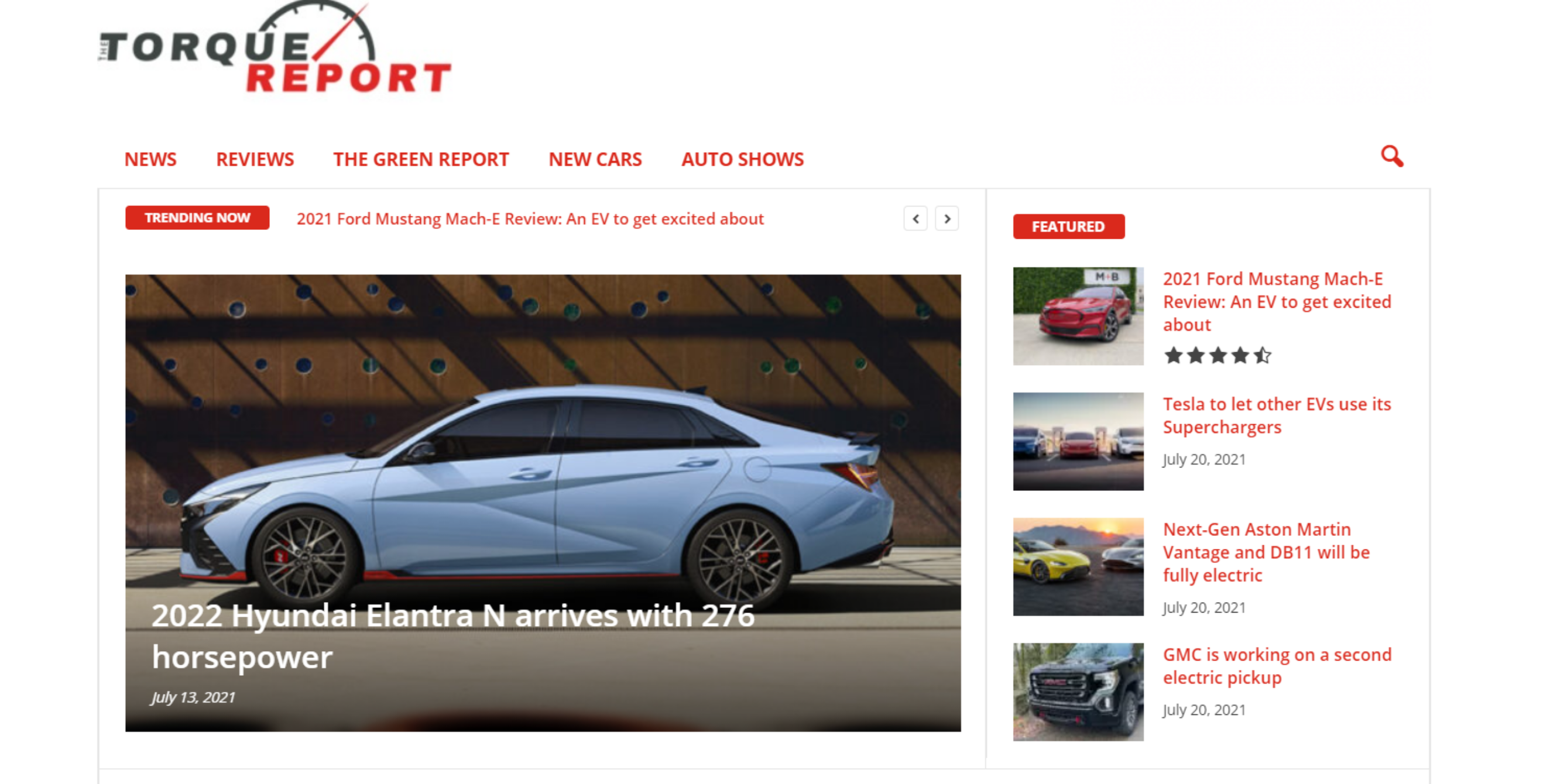 This website is a blog that offers a daily source for all the latest automotive news. You can also find new car debuts and reviews for a variety of cars, but especially exciting and exotic cars. Reviews of brand new and everyday cars are consistently added. Whether you are looking for a new car or you are looking to get information on something that is about to come out, this is where you go to.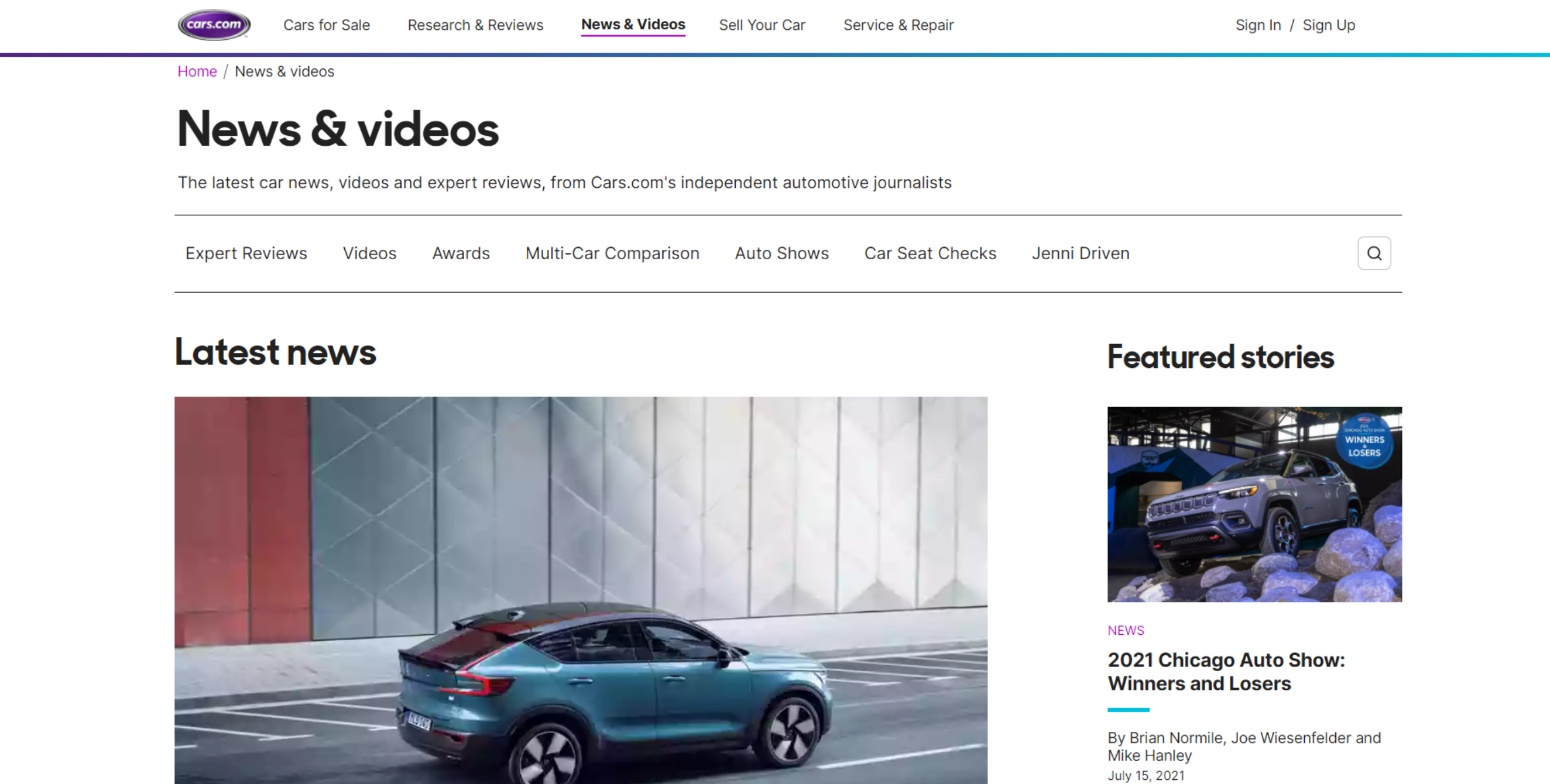 The news section of CARS is a site that unites media, as well as data, and solutions. The purpose is to create an efficient place for consumers, dealer customers, and major automotive manufacturers to come together. With three main brands,(Cars.com, Dealer Inspire, DealerRater) they work to help connect buyers and sellers together, as well as with their perfect cat. This inspires a great shopping experience and continues to drive change in this industry.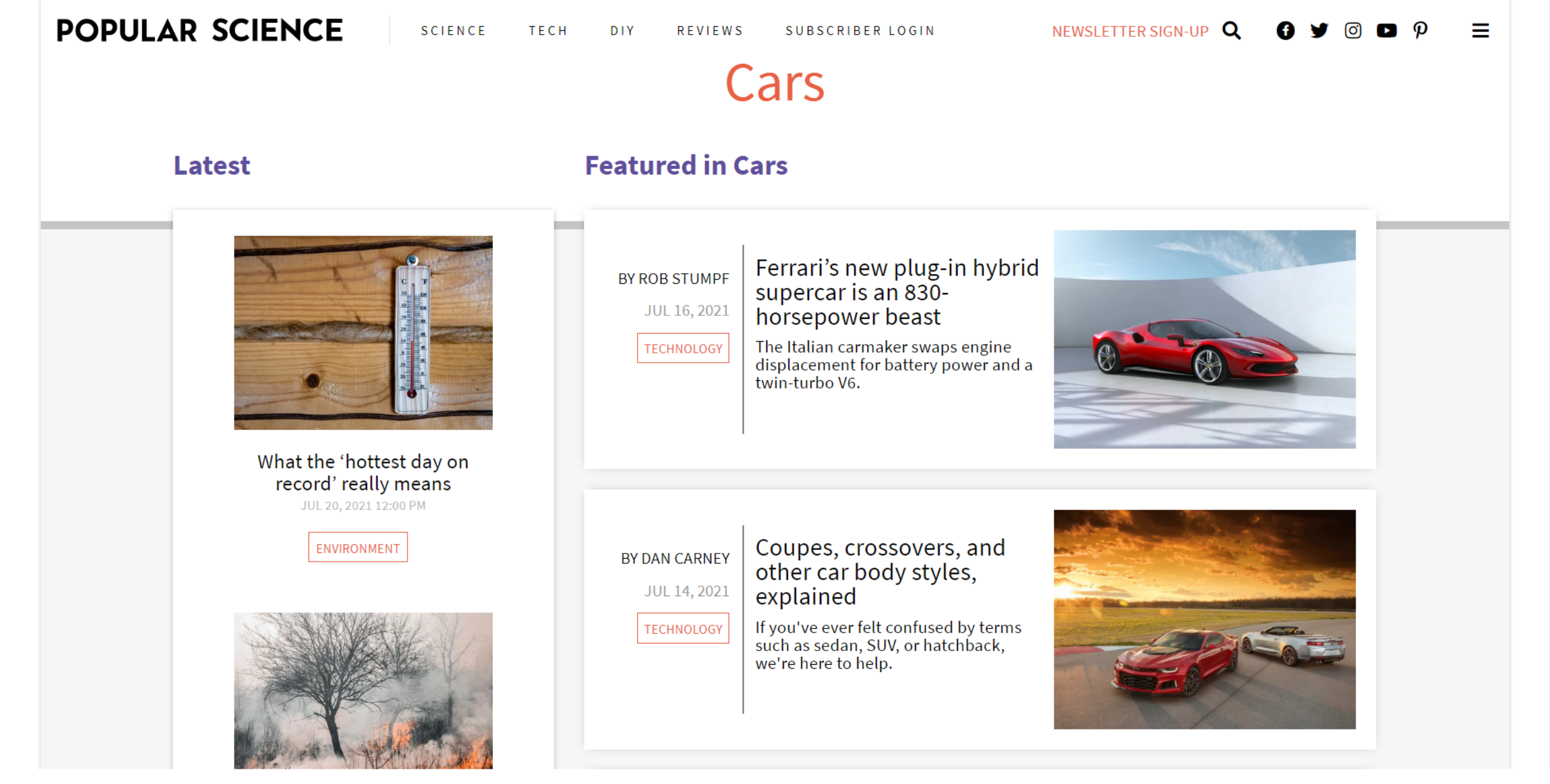 The car blog of Popular Science offers various insights into the scientific side of cars. For example, they dissect different types of cars, but also look into how different cellphones connect to those cars. When it comes to different vehicle they look into the smog-ability of them, as well as new concepts. Overall it is a modern blog with a science twist.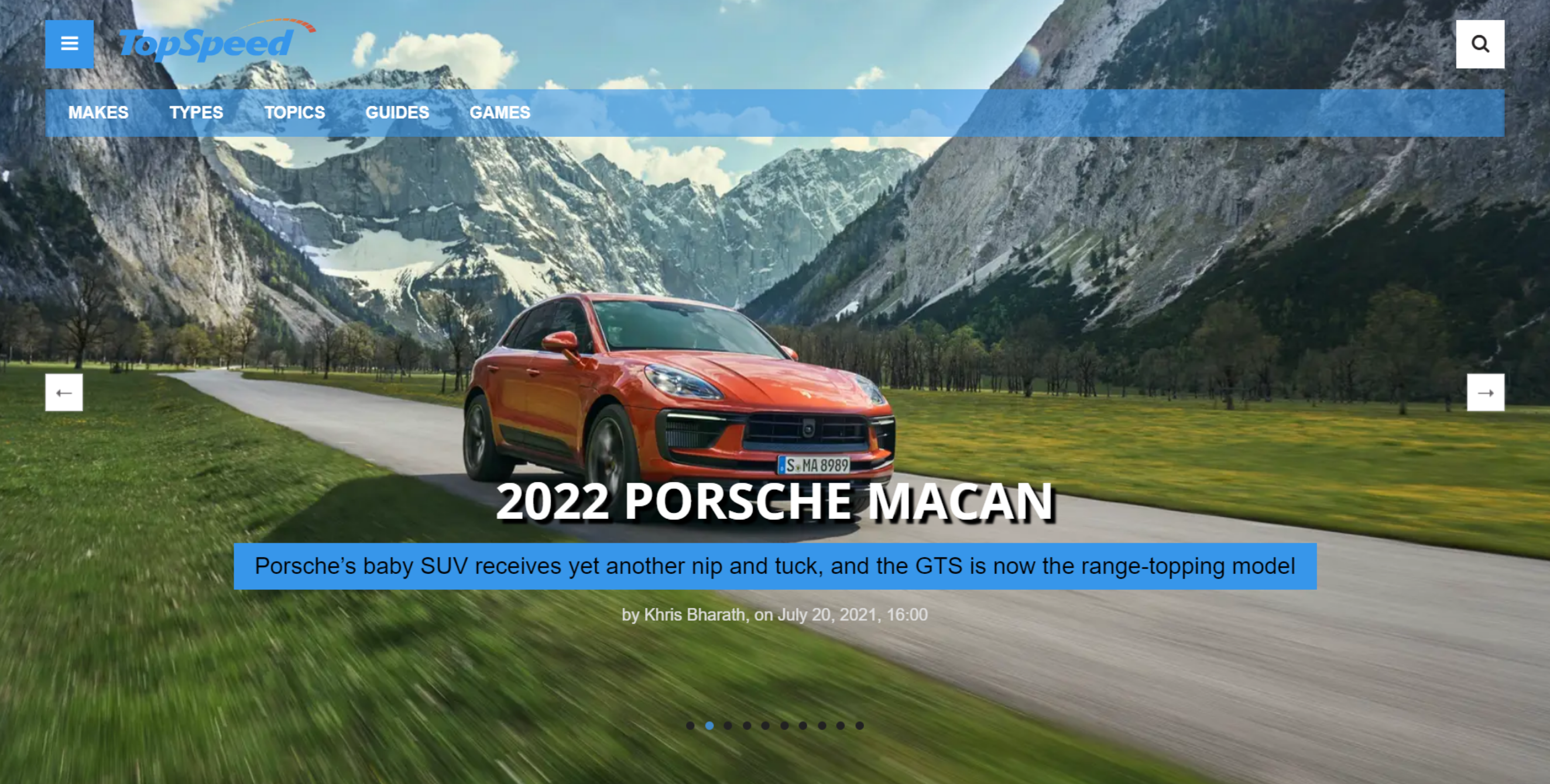 TopSpeed.com first came online in 2003. They are a team of 10, who work to bring you deep automotive knowledge. With the latest news and automotive reviews, they have a strict nonbias rule. This site focuses exclusively on cars and motorcycles available for sale in the North American market. They work to inform about the latest development in the industry, but also to compare features and put them into perspective from an expert point of view. With educating and informative articles, there are valuable pieces of information within each piece of writing.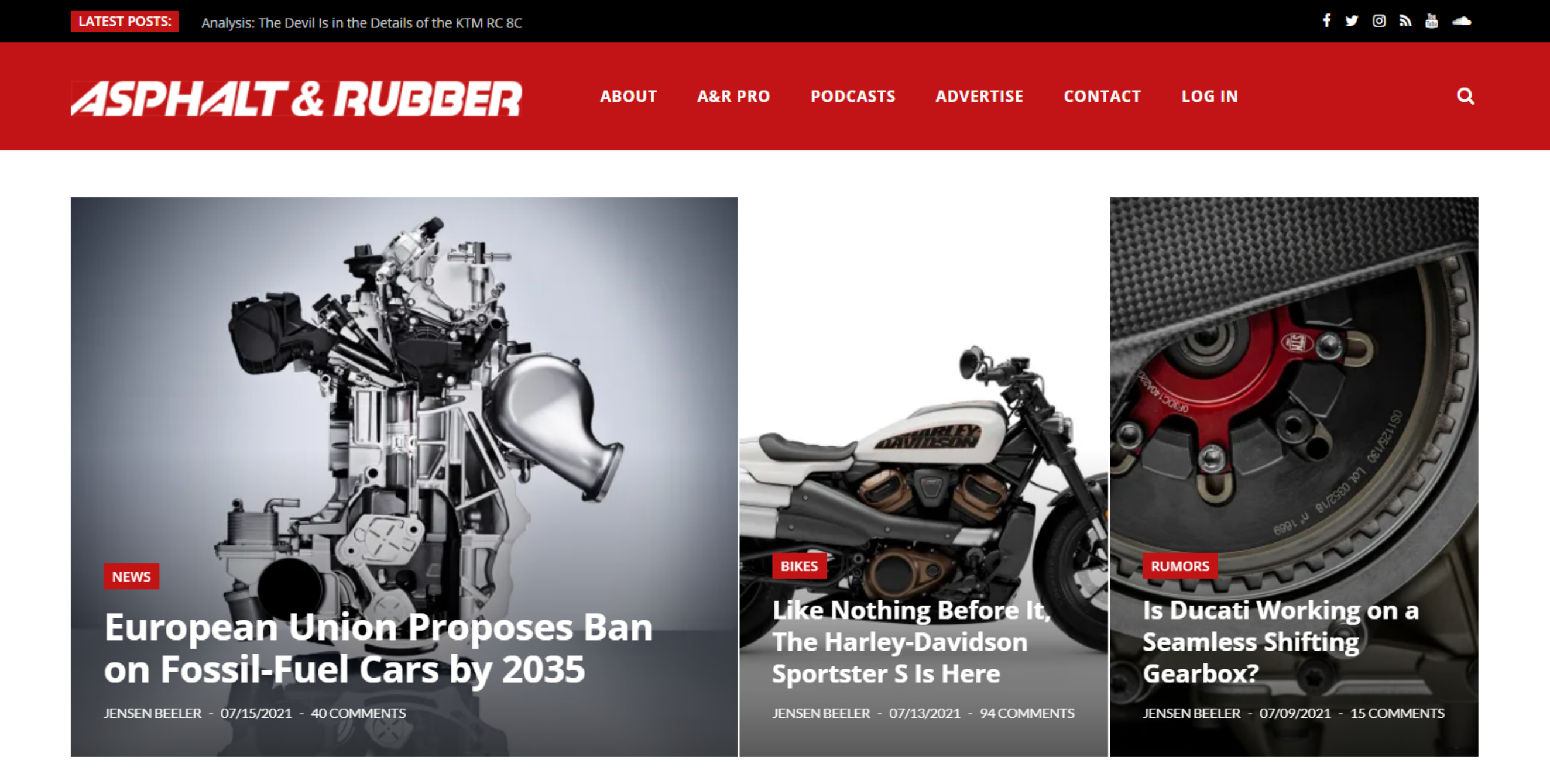 Founded in October of 2008, Asphalt & Rubber has continued to provide insight into the world of motorcycles. They are known as one of the most influential voices of motorcycles and cover news, racing, and rumors. Although most blogs are regarding cars specifically, Asphalt and Rubber is one of the only sites that cover motorcycles along with entrepreneurship and business issues in this world.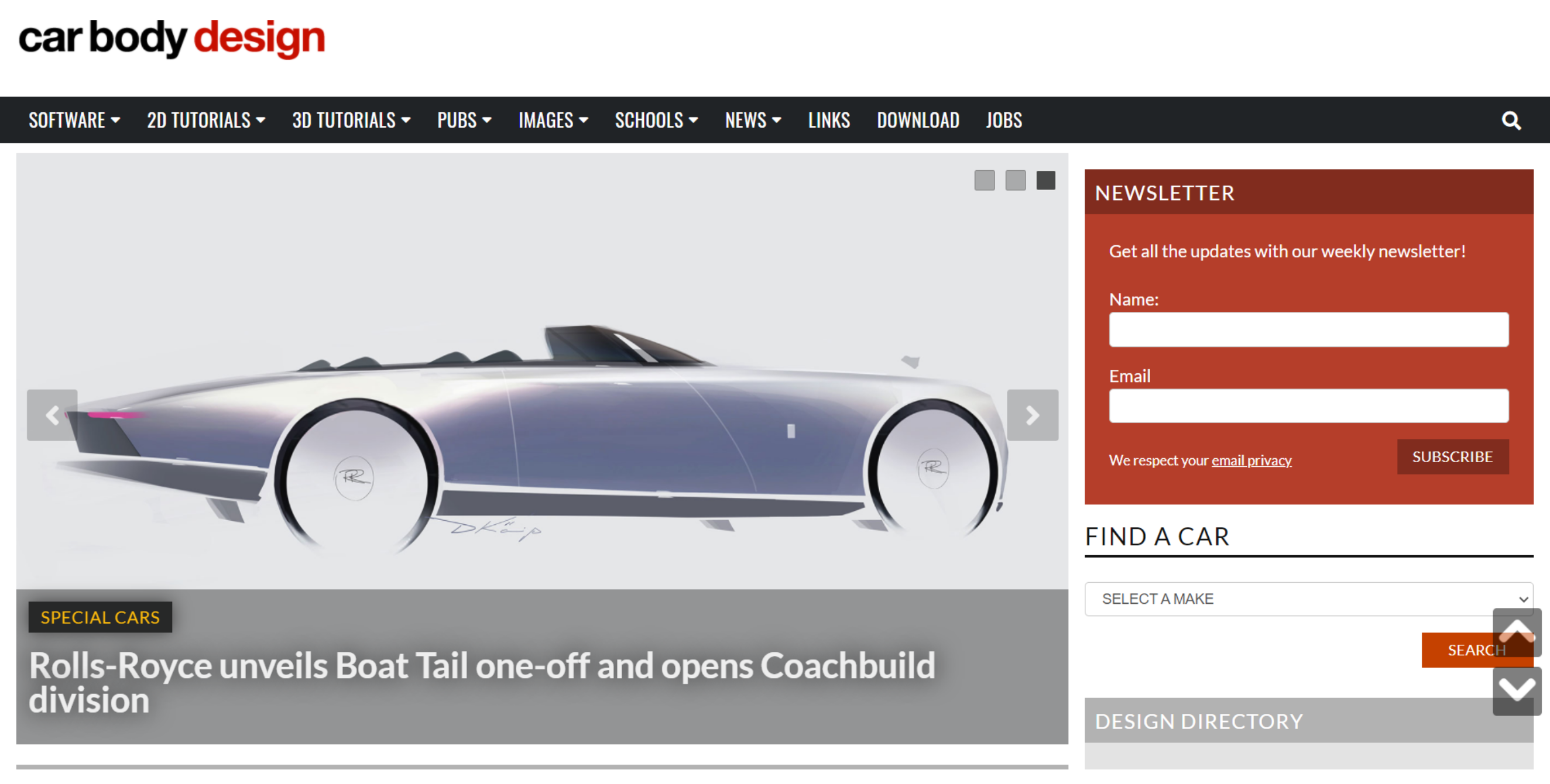 Marco Traverso is the founder of Car Body Design. He graduated with a 5-year degree in Mechanical Engineering. This led to his thesis, presenting the design of an aluminum spaceframe for a modular city car. After this, it led to publishing a series of technical articles for Autotecnica and Mototecnica printed magazines. Which eventually led to the site, Car Body Design.
Car Body Design is an independent publication. It was founded in 2004 and is still run by Marco's Italian company called Line22 SRL. It has over 2 million visited pages each month and provides daily news from the automotive and design worlds. Additionally, they offer original projects and links to automotive design and engineering technical publications. Essentially, they are a car design and automotive site.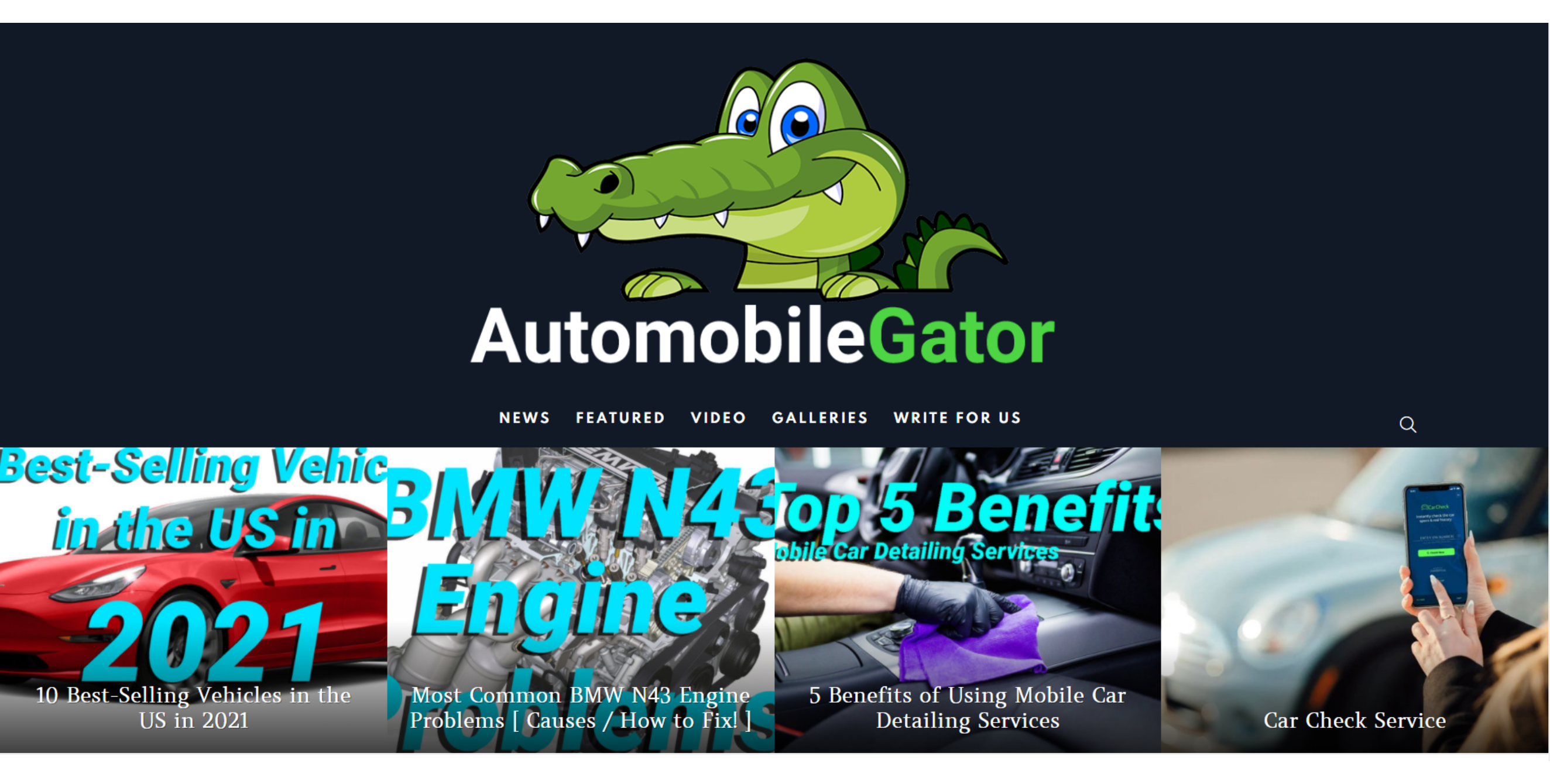 AutomobileGator is one of the most read blogs on the internet, loaded with car news, reviews, modified cars, rumors, car pictures and videos, how-to, and car care articles. With a variety of automotive topics, Automobile Gator offers quick access to comprehensive automotive content. They pride themselves on updating their site often and present the information professionally, but in an easy to read format.

Conceptcarz is one of the best sites for those seeking vehicle information regarding concept to production and from vintage to modern. They have articles on automotive news and vehicle reviews, as well as automotive photography. Beginning in 1998, the goal was to specialize in "Concept to Production" which includes racing, vintage, classic, modern, exotic, supercars, brass era, muscle cars, and more. Now they have a vast amount of articles ready for you to browse through.

Cash For Cars is a site offering the option to sell your car for cash. They also have a blog, which is on the Top 100 Auto Blogs list on Feedspot. At CashForCars.com, they provide all of the information needed in order to make a good and informed decision. They also offer tips, facts, and news about all things related to cars.

Get a Quote
Ready to sell your car? Call 1-888-420-3790 or click the button below. Then you accept the offer, schedule a pickup, and get paid. Face, safe and easy.
Get a Quote