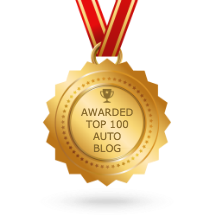 At CashForCars.com, we're all about giving car owners the information they need to make informed decisions. Read on for tips, facts and news about all things car!
Our blog was recently featured on Feedspot as one of the Top 100 Auto Blogs!
2009 Toyota Rav4
Sell Your Toyota Rav4 for Cash Today Vehicle Damage Front End damage Toyota Rav4 Location Oklahoma Physical Locations Nearby Oklahoma City Get Cash Your Toyota Rav4 Today contact us now!
by Andres Bustillos
2003 Toyota Camry
Vehicle Damage Mechanical damage Vehicle Location Utah Physical Locations Nearby Salt Lake City
by CashForCars.com
by CashForCars.com